Brexit battle returns with UK and EU sparring over trade
All the versions of this article: [English] [français]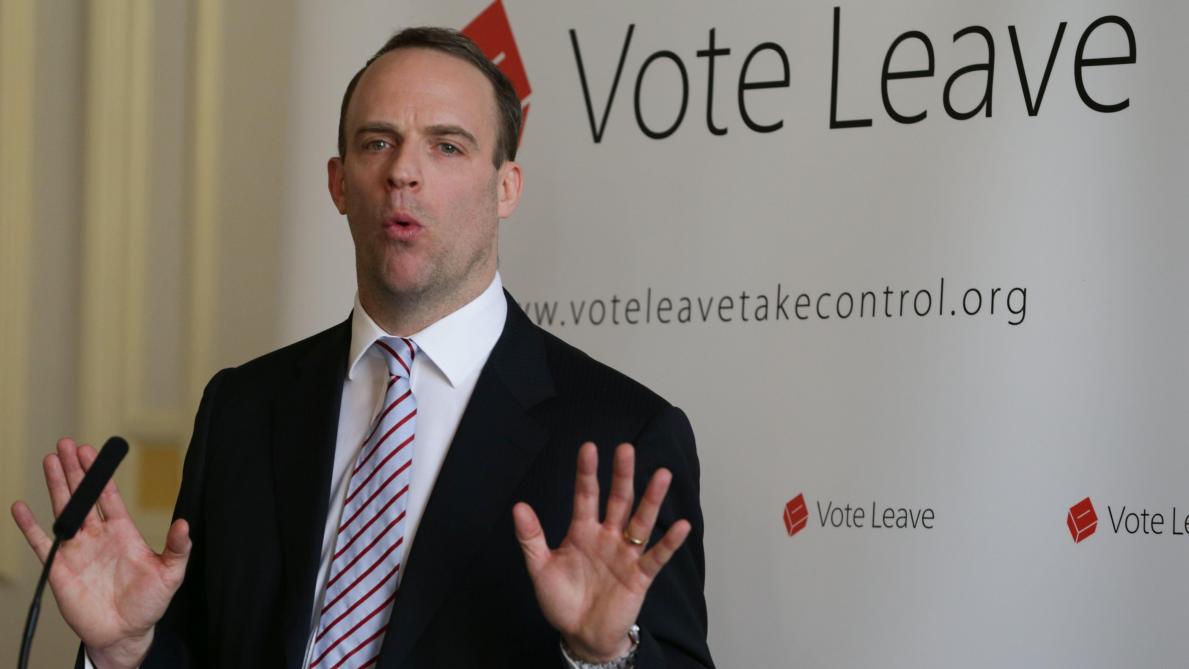 Bloomberg | 3 February 2020
Brexit battle returns with UK and EU sparring over trade
by Tim Ross Ian Wishart
The U.K. and the European Union begin their battle over a future trade deal on Monday, setting up 11 months of negotiations that risk ending in economically damaging failure at the end of the year.
In a major speech in London, Prime Minister Boris Johnson will threaten to walk away from talks with the EU rather than accept demands from Brussels to sign up to the bloc's single market regulations and the rulings of its court.
He will tell EU ambassadors that he wants a comprehensive trade agreement at least as good as the one the bloc has reached with Canada, but will insist that "Britain will prosper" even without such a deal. Before Johnson speaks, EU chief Brexit negotiator Michel Barnier is due to set out his planned negotiating position with a speech in Brussels. The pound edged lower.
After three years of bad-tempered talks on the U.K.'s political withdrawal, early signs indicate that the parties could struggle to avoid a cliff-edge change in their trading arrangement come 2021. European Commission President Ursula von der Leyen has said it'll be "impossible" to sign off on a full deal before Johnson's year-end deadline.
Such hard-line rhetoric may be partly tactical as the two sides seek to gain advantage early in the negotiations. Both the U.K. and the EU set out red lines during the talks on the divorce terms but then compromised in order to reach a deal last year.
One unknown factor this time is how much Johnson really wants an agreement with the EU. Many Brexit purists in his Conservative party would be happy without one.
Johnson's team has been firm in rejecting what it sees as unfair demands from the EU side. The key clash is over whether Britain must sign up to the bloc's single market regulations in exchange for access to tariff-free trade.
"There is no need for a free-trade agreement to involve accepting EU rules on competition policy, subsidies, social protection, the environment, or anything similar any more than the EU should be obliged to accept U.K. rules," Johnson will say, according to extracts of his speech released by officials in advance.

Treated as Equal

British officials want the EU to treat the U.K. as an equal in the negotiations. Johnson will point out that the EU repeatedly offered Britain a choice between Norway-style membership of the bloc's single market, which would require keeping Brussels' regulations, or a Canada-style free-trade agreement — and that he is choosing the latter.
But if no free-trade deal is possible by the end of the year, the U.K. will be ready to take a looser arrangement like Australia's, Johnson will say.
That would involve doing business on World Trade Organization terms in most areas, with tariffs on goods, while processes would be agreed to reduce some regulatory barriers.
"The choice is emphatically not 'deal or no-deal.' The question is whether we agree a trading relationship with the EU comparable to Canada's — or more like Australia's," Johnson will say. "In either case, I have no doubt that Britain will prosper."
Johnson received a boost from a report suggesting Nissan Motor Co. had drawn up a potential contingency plan to double down on its investment in the U.K. at the expense of factories in Europe, if trade talks between London and Brussels falter. According to the Financial Times, Nissan drew up the secret proposal last year to prepare for a potential scenario in which negotiations fail and tariffs are imposed on car parts.
The report included several caveats and the company insisted that such a plan does not exist. "Our entire business both in the U.K. and in Europe is not sustainable in the event of WTO tariffs," a Nissan spokesman told the paper.

27 Countries

In Brussels, Barnier will set out the EU's position for the talks and will outline where he sees the U.K. having to stick to European rules and standards. He'll also risk an early clash with the British government by clarifying where he'll demand a role for the European Court of Justice, according to people familiar with the plans.
Although Johnson's decision to put a year-end deadline on negotiations makes getting a comprehensive agreement impossible in the eyes of EU officials, Barnier will still publish the EU's position for every area where the bloc sees possible cooperation. The strategy will need to be signed off by the EU's 27 governments this month before negotiations with the U.K. can start.
The challenge for Barnier, in addition to keeping 27 countries with competing priorities on board, is ensuring the EU understands what the U.K.'s ultimate ambitions are. There's some concern the EU is demanding strict rule-alignment commitments in return for the type of close trading relationship that Johnson would happily forgo, EU officials said.
"We have to rebuild everything," Barnier said on France Inter radio on Monday, citing trade, security, foreign affairs and defense deals. "Not everything will be negotiated in 10 months but we will do our best."
Canada Deal

Foreign Secretary Dominic Raab reinforced the point that there won't be close alignment on regulations in the free-trade deal. Speaking on Sky News, he said he expects both sides to live up to commitments to get a Canada-style deal.
Separately, Irish Prime Minister Leo Varadkar agreed that type of deal is possible. At the same time, "if we're going to have tariff-free, quota-free trade, there needs to be a level playing field," he told the BBC's Andrew Marr in an interview on Sunday.
The prospect of a Canada-style deal with the U.K. received a guarded welcome from Varadkar on Friday. The U.K. is geographically much closer than Canada and can't be allowed to undermine the EU, he said in Dublin.
The EU and Canada negotiated for seven years before signing their trade deal, known as CETA, in October 2016. It took almost another year before its provisional application began.
The EU trade deal with Canada removes tariffs on 98% of goods trade, raises tariff-free quotas, opens up public procurement so Canadian and EU companies can bid for each other's governments' contracts, and protects intellectual property.
---