Cabinet to continue with amendments to laws related to TPPA - Mustapa Mohamed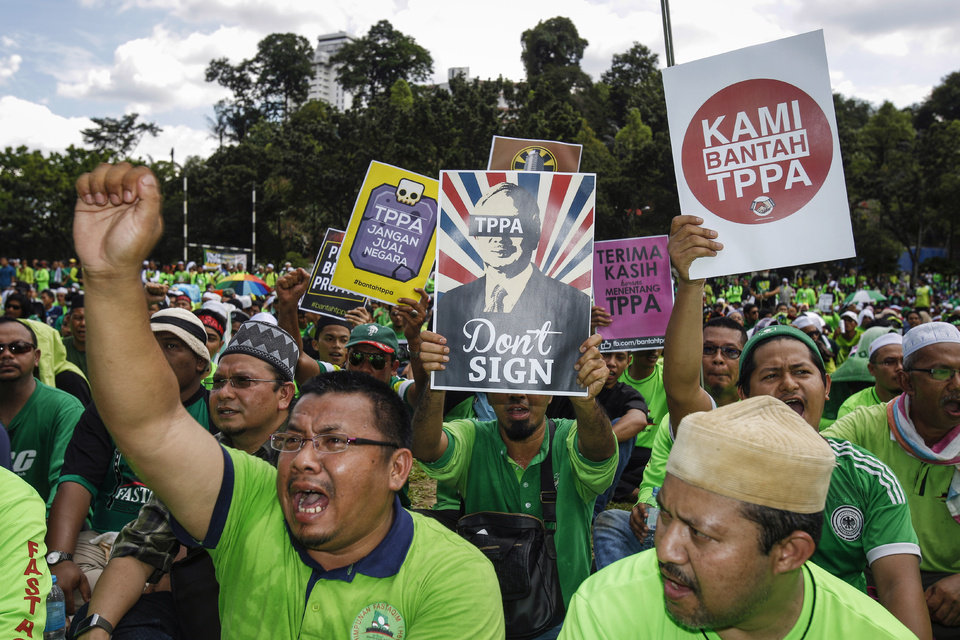 Malaysian Digest | 20 December 2016
Cabinet to continue with amendments to laws related to TPPA - Mustapa Mohamed
KUALA LUMPUR: The Cabinet meeting on Wednesday agreed to proceed with the amendments to the laws relating to the Trans-Pacific Partnership Agreement (TPPA), said International Trade and Industry Minister Datuk Seri Mustapa Mohamed.
He said the agreement was part of government commitment to pursue 18 amendments of the national legislation related to TPPA, regardless whether the agreement would be realised or otherwise.
"The Cabinet meeting on Wednesday decided to continue with the amendments to relevant laws such as those relating to the Human Resource Ministry that does not allow children to work," he told the Dewan Negara today.
He was replying to Senator Datuk Mohd Suhaimi Abdullah's question on the country's strategy on TPPA following the victory of Donald Trump as the President of the United States.
Mustapa said the amendment was the result of continuous domestic review to seek and strengthen the national legislation to facilitate the trade and to meet international obligations.
He said, even though the agreement was not signed, Malaysia would continue its efforts to forge better relations with the countries involved such as Mexico and Canada.
On Nov 19 last year, all 12 leaders of TPP countries have met in Lima, Peru to share the latest developments in their domestic process towards the ratification.
---