Canada looks to sidestep USMCA tripwire in trade talks with China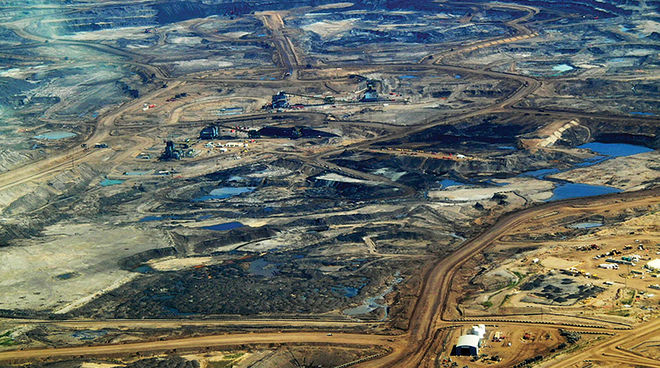 iPolitics | 4 December 2018
Canada looks to sidestep USMCA tripwire in trade talks with China
By Muhammad Ali
With the United States-Mexico-Canada Agreement (USMCA) now signed, many will turn their attention back to a possible free trade agreement between Canada and China.
These two issues have been tied together by a novel provision in the USMCA, specifically Article 32.10, which some argue ties Canada's hands in any bilateral talks with China. Article 32.10 states, in part, that "(at) least 3 months prior to commencing negotiations, a Party shall inform the other Parties of its intention to commence free trade negotiations with a non-market country." It further provides that, upon request, "the Party shall provide as much information as possible regarding the objectives of those negotiations."
If one of the USMCA parties — the United States, Canada or Mexico — were to enter into a free trade agreement with a non-market country, it would be forced to allow one or both other two countries to terminate the USMCA and replace it with a bilateral agreement between them on identical or modified terms, as those two parties deem appropriate.
Despite various experts denouncing these provisions as unprecedented, the Trudeau government has gone to great lengths to discount or dismiss their impact. Several cabinet ministers have said the provisions in no way constrain Canada's ability to increase trade and investment with China, and in no way undermine the value of the USMCA itself.
As if to prove that point, Finance Minister Bill Morneau, Agriculture and Agri-Food Minister Lawrence MacAulay, Treasury Board President Scott Brison and International Trade Minister Jim Carr all spent several days in China this past month drumming up business deals, building stronger relationships, promoting trade, and signing sectoral agreements.
This final point is key. By focusing on agreements limited to specific sectors, as opposed to launching negotiations toward a single comprehensive free trade agreement, the government has not triggered the notice provisions found in Article 32.10 — which, it should be noted, are not yet in force because the USMCA has yet to be ratified.
If this proves to be the Trudeau government's strategy, it deserves high marks for cleverness. It took Australia and New Zealand close to a decade to negotiate their respective free trade agreements with China, and few expect that Canada's negotiations would be much faster.
That said, there may be flexibility in how those talks are conducted.
Presumably, any sector agreements could be rolled into a broader free trade agreement down the road — meaning that sectoral negotiations could lay the groundwork for comprehensive talks. As Trade Minister Carr explained, "It's not one or the other. … We're having a continuous dialogue with our Chinese counterparts about a whole variety of products."
The sectors being focused on at the outset are agriculture, energy and natural resources — three areas of greatest interest to China. If significant market-access agreements can be reached in those sectors, that could form the basis of a mutually beneficial free trade agreement without requiring Canada to provide any advance information to the United States.
Let's assume that a comprehensive free trade agreement would take eight years to negotiate. If Canada and China have productive bilateral negotiations on sector agreements for the next, say, four years, it might shave off four years from the free trade talks. That means Canada could conceivably delay triggering Article 32.10 until 2022, 2023, or maybe even 2024.
Why is that important? Well, for starters, if President Trump is re-elected in 2020, his second and final term would end in January 2025. While we can't predict who would succeed him, it's likely safe to assume his or her views on trade with China won't be more restrictive; how could they be? So Canada might be ragging the puck to run out the clock.
The strategy might also make sense to China. Since 2015, the Chinese government has pushed the Trudeau government to launch the free-trade negotiations that were never undertaken by the Harper government. They showed little, if any, appetite for incremental talks — until Article 32.10 appeared in the draft USCMA text. Now, it makes sense.
It's difficult to fathom that China would be keener than Canada to share information about ongoing bilateral trade negotiations with the United States. China's relationship with Trump and his administration are more contentious and complicated than ours. If there were a way to keep them guessing, one must think China would be on board.
Muhammad Ali is a consultant with Hill+Knowlton Strategies (Canada).
---