EU, Mexico continue talks to modernize FTA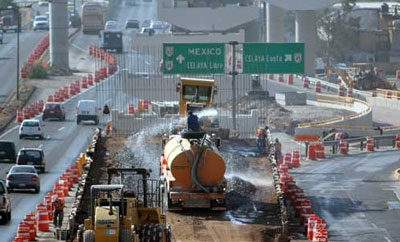 Xinhua | 13 February 2018
EU, Mexico continue talks to modernize FTA
Negotiators from the EU and Mexico began on Tuesday the ninth round of talks to modernize their free-trade agreement, the Mexican Ministry of the Economy announced.
The teams will meet in Mexico City until Feb. 22, led by Mexico's undersecretary for foreign trade, Juan Carlos Baker, and the European Commission's deputy director general of trade, Raffaele Mauro Petriccione.
The two sides are seeking to modernize the free trade agreement between Mexico and the EU (FTAEU-MX) to update topics, including access to markets, rules of origin, public contracts, state-owned enterprises, trade in services and investment.
The talks will also tackle matters relating to intellectual property, anti-corruption, and improvements in the resolution of trade disputes, among other legal and institutional matters, read the Mexican statement.
"The modernization of the FTAEU-MX is a priority in Mexico's trade agenda, focused on strengthening integration with existing trading partners and promoting the diversification of economic relations around the world," it added.
Talks to modernize the FTA with the EU began in June 2016.
Bilateral trade between Mexico and the EU has tripled in the 17 years since the FTAEU-MX was passed in 2000, reaching 61.7 billion U.S. dollars a year.
European companies have invested 174.8 billion U.S. dollars in Mexico since 1999, representing 35.9 percent of the Latin American country's total foreign direct investment over the period.
The EU is Mexico's second largest investor after the United States, with which Mexico and Canada are currently renegotiating the North American Free Trade Agreement (NAFTA).
---