France's top court questions constitutionality of CETA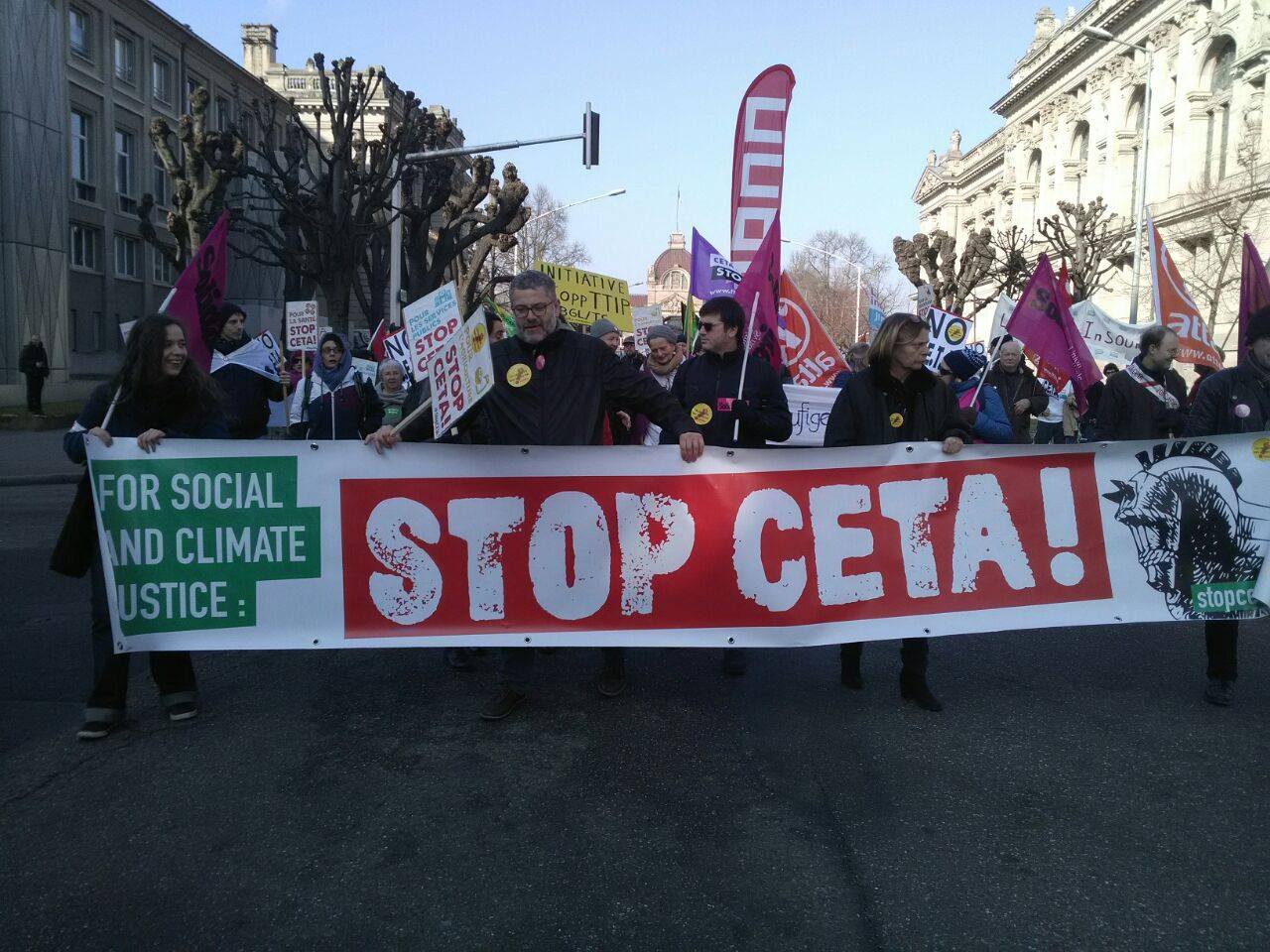 EurActiv | 23 March 2017
France's top court questions constitutionality of CETA

By Aline Robert
The French Constitutional Court has launched a full investigation into the EU-Canada free trade deal CETA. The deal's opponents call for it to be suspended. EURACTIV France reports.
Following a request in February by 153 elected politicians, including 53 MPs, the Constitutional Court announced that it would delay its decision on the legality of the EU's free trade agreement with Canada. Something of a rarity, this report threatens the implementation of the deal, which was highly contested throughout the negotiation process. Opposition was strong in France, but even more so in Germany and Austria.
The agreement was adopted by a large majority in the European Parliament in February. In theory, this should guarantee its rapid application, bringing it into force in the next few weeks.
But the French government's sleight of hand in bypassing parliament on the ratification of the deal further angered its opponents.
Farmers then continued to mobilise against CETA, but without success. The MPs' February appeal to the Constitutional Court was a last ditch effort to block the agreement, as there was no majority in the European Parliament for a referral to the European courts.
Yet there is a real possibility that the agreement could be in breach of French law. According to lawyer Dominique Rousseau, the current text does not conform to the French constitution, for a number of reasons.
The first is that it contravenes the principle of equality: the establishment of ad hoc dispute settlement tribunals would offer different treatment to foreign and national investors. For Rousseau, this also undermines national sovereignty by taking competences from national jurisdictions. What is more, the precautionary principle does not appear in the agreement.
Latching onto this warning, several organisations yesterday (22 March) called on President François Hollande to delay the entry into force of the CETA agreement, on the grounds that the Constitutional Court had yet to deliver its verdict.
"The Council's announcement that it is delaying this decision confirms our fears. The president should call an emergency European Council summit to refuse the provisional entry into force of this deal, which could happen as early as 1 April, until all doubts about its compatibility with the French constitution have been allayed," the Nicolas Hulot Foundation, the Veblen Institute and Foodwatch said in a joint statement.
French concerns over CETA were clear to see in the European Parliament, where just 16 out of 74 MEPs voted in favour of its adoption. As for the government, it clearly has other things on its mind: the post of secretary of state for foreign trade is now vacant, since Metthias Fekl left for the interior ministry earlier this week. Just one month before the presidential election, he is unlikely to be replaced.
---