'Gringo superpigs' threaten Colombia's pork trade: Report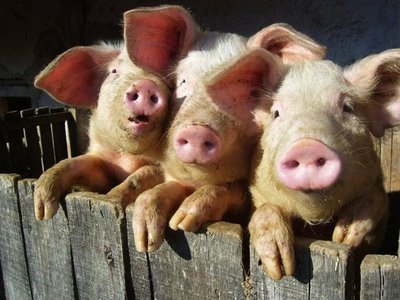 Colombia Reports | Wednesday, 25 April 2012
'Gringo superpigs' threaten Colombia's pork trade: Report
Marc Hall
The new FTA with the U.S. will bring "gringo superpigs" to Colombia, threatening the country's domestic pork trade, newspaper Diario Del Huila claimed Wednesday.
The newspaper said production will be threatened in the central Huila Department when the recently-finalized FTA takes effect on May 15.
Huila has been a traditional pork producer for generations and the famous "Huila roast" is a staple in the local San Pedro festival. But residents fear their livelihood could be at risk due to low profit margins and competition from duty-free U.S.-imported meat.
Last year 5,500 registered pig farms produced 2,891 tons of pork in the department.
The U.S. is reportedly the world's second-largest producer of pork after China, with annual production expected to increase to 11.2 million tons over the coming years.
Over the past five years Colombian businesses have attempted to generate greater production through increased investment and by creating links with other organizations, according to Diario Del Huila.
The demand for Colombian pork is reportedly on the rise due to its improved image, while internal consumption in the U.S. is expected to remain static at 30 kilos a head per year.
Agriculture Minister Juan Camilo Restrepo recently rejected suggestions Colombia's agriculture and livestock industries would be harmed by the FTA, saying "I do not personally believe, nor does the government believe that an apocalyptic shadow is rising over the Colombian countryside (...) that will wipe out everything that has been built in the country."
---