India in talks with China, Australia, New Zealand to crack mega trade deal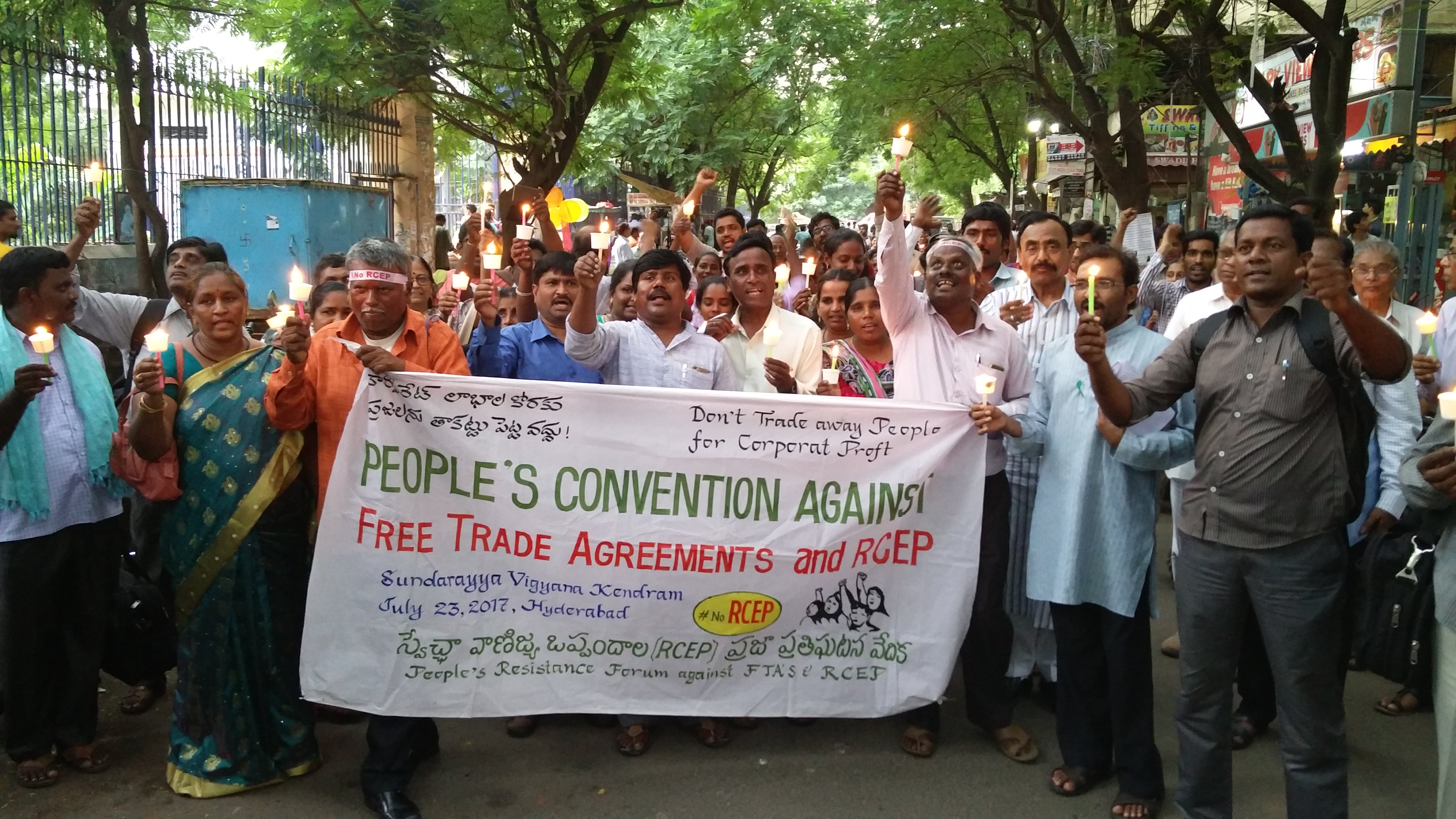 The Hindu BusinessLine | 20 June 2018
India in talks with China, Australia, New Zealand to crack mega trade deal
by Amiti Sen
India is holding bilateral dialogues with China, Australia and New Zealand to get them to agree to less ambitious tariff cuts for sensitive products. The aim is to end the logjam in the negotiations for the mega regional trade bloc, the Regional Comprehensive Economic Partnership (RCEP).
The pact is being negotiated between 16 countries including the 10-member ASEAN, Japan and Korea.
"All member countries negotiating the RCEP now agree that as members may have different sensitivities with each other, efforts must be made bilaterally to sort them out and reach a common ground. Without such efforts, it would not be possible to reach an agreement between 16 members," an official said.
Once concluded, the RCEP is likely to result in the largest free trade bloc in the world covering about 3.5 billion people and 30 per cent of the world's GDP.
Trade ministers from all the RCEP countries, including Commerce Minister Suresh Prabhu, will participate in the inter-sessional ministerial meet in Tokyo on July 1, where attempts will be made to push the negotiations towards a conclusion by the end of 2018.
Tariff elimination
Most RCEP members, including the ASEAN, are eager for tariff elimination on more than 92 per cent of traded items. However, it will not be possible for India to extend such concessions to China, with which it has a huge trade deficit. India will also find it difficult to open up its markets substantially to Australia and New Zealand, as it does not have any operational free trade agreements (FTAs) with them.
"India has signed FTAs with the ASEAN, Japan and South Korea, where it has already agreed to eliminate tariffs on 70-80 per cent of traded items. The RCEP agreement would lead to some incremental concessions for these countries.
"But as the Indian industry is not exposed to any level of free trade with China, Australia and New Zealand, taking on huge commitments under RCEP could give it a big jolt," the official explained.
Political fallout
With the government preparing for general elections in 2019, opening the doors for cheap Chinese goods could also have a negative political fallout.
Apart from deviations in opening markets in goods, New Delhi is also stressing on the need for substantial commitments by members in services, as the present offers do not amount to additional market access for professionals.
A team from the Commerce Ministry has just left for New Zealand to hold bilateral talks in order to reach a common ground at RCEP. Talks with China, too, are on and would begin soon with Australia, the official said.
ASEAN is eager to wrap up the RCEP negotiations by 2018 and, in a way, is holding India partly responsible for the delay in talks.
In an Indo-ASEAN meeting here in January, Indonesian Trade Minister Enggartiasto Lukita had expressed hope India would not disappoint and would stand with the ASEAN to conclude the RCEP this year.
---