Intellectual property protection is hurting Ebola victims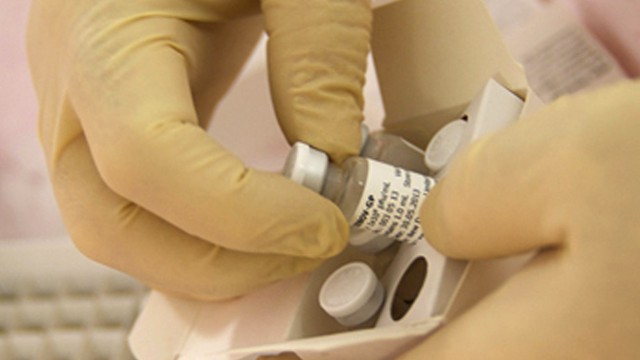 American University | Intellectual Property Brief | 19 October 2014
Intellectual property protection is hurting Ebola victims
by George John
The World Health Organization has warned that the current Ebola infection rate could reach 5000 to 10,000 new cases a week in two months if governments and other entities do not step up their efforts. So far, the death toll has reached 4,477, mostly in West Africa, and one of those deaths occurred in the United States this past week.
In the last couple of weeks, many critics are pointing out that the lack of an Ebola vaccine is due to the intellectual property protections offered through trade deals like the Transatlantic Trade and Investment Partnership ("TTIP"). These intellectual property protections cause drug prices to remain high, and the protections also stifle innovation.
"Because Ebola has been, historically, geographically confined to poor African nations … the R&D incentive is virtually non-existent. A profit-driven industry does not invent in products for markets that cannot pay."
NewLink Genetics is a small company in Ames, Iowa; the company bought a license, for the Ebola vaccine's commercialization, from the Canadian government in 2010. The Canadian government developed the vaccine at the Public Health Agency of Canada (PHAC) in Winnipeg.
This particular vaccine contains "a gene for the Ebola surface protein stitched into a livestock pathogen known as vesicular stomatitis virus (VSV)."
However, it is still not clear as to who owns the patent for the vaccine. Currently, the Canadian government holds that its contracts are confidential, and they reaffirm that the country still owns the patent and the intellectual property.
It has been over six weeks since the Canadian government promised the Ebola vaccine, and NewLink Genetics may be holding up the distribution of the promised 800-1000 experimental doses.
Critics believe that NewLink Genetics does not want to distribute the vaccine right now because it is afraid that it will lose control over the development of the vaccine.
But Brian Wiley, Vice President of Business Development at NewLink Genetics, says the company is doing all it can. "Our program has moved forward at an unprecedented pace," he says. Even if it took another few months, "we would still be breaking a record in terms of getting this into patients."
Mr. Wiley adds that the holdup is all just an administrative process; it involves agreeing on a protocol, getting others to sign contracts, and obtaining insurance in the case something goes wrong.
There are patients who are ready to try the vaccine, but for the clinicals to start, regulators require information like how the vaccine was manufactured. NewLink Genetics holds this information, and it has yet to release this vital information.
There are alternative vaccines out there, so hopefully they will not also be held up by intellectual property protections as well. GlaxoSmithKline is working on producing 10,000 does of an experimental vaccine, and it hopes to get it out soon after its own clinicals.
Thailand's Intellectual Property Department says that it will register a patent for an antibody treatment for the disease. Department Director General Malee Choklumlerd said Mahidol University's Faculty of Medicine at Siriraj Hospital, which developed the antibody, has asked for the antibody treatment to be registered.
Hopefully, all these companies can work out their intellectual property issues and help out those in need very soon.
---