Nigeria to lose $1.3trn on EPA agreement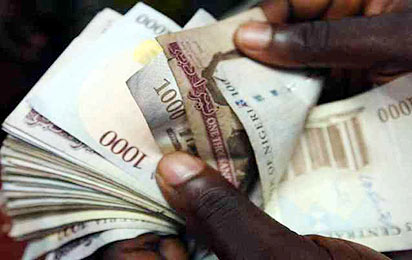 The Sun | 30 Jul 2015
Nigeria to lose $1.3trn on EPA agreement
By Juliana Taiwo-Obalonye, Abuja
Stakeholders have warned the Federal Government against signing the Economic Partnership Agreement (EPA) between Economic Community of West African States (ECOWAS) and European Union (EU), noting that Nigeria risks loosing about $1.3 trillion revenue if it signs the agreement.
They have also called on the Federal Government to make Nigeria's stance publicly known on the matter. This is as the Manufacturers Association of Nigeria (MAN), particularly warned of the dangers ahead should Nigeria sign the agreement, saying the country lacks the capacity to compete with its European counterparts.
Prof. Ademola Oyejide, a professor of Economics at the University of Ibadan in his key note address at the two-day EPA parley in Abuja, noted that the country must make its stand known on the controversial issue.
At the event put together by the publisher of the London based Africa Today, Kayode Soyinka, Oyejide hinted that failure to pull out of the agreement in 2004 had placed Nigeria in a very precarious position.
The majority of speakers at the event said the country should stand up and speak now if it intends continuing with the agreement or not.
Nigeria is yet to sign the agreement which was concluded in February, 2014 by ECOWAS.
Oyejide said, "There must be a clear statement from Nigeria regarding whether the country endorses or does not endorse the EPA. "Although the agreement has indefinite duration, it is not without a legal option for any signatory to withdraw. "Even before that point is reached, the agreement has provision for five-yearly reviews, which can, presumably, be used to undo some of the perceived damages.
"Therefore, Nigeria should rise up to the expectations of its leadership position and decide unequivocally, one way or the other."
He added that "If Nigeria decides not to sign, there will be plenty of strong evidence in support of that decision. It will, of course."
Oyejide stressed that should Nigeria fail to sign the agreement, it will also "be clear confirmation that Nigeria failed to do what a responsible country should have done in relation to this issue over the last 15 years speaks volumes about the country's understanding of and capacity to negotiate trade agreements."
---