PH, EFTA fast-track preparations to ratify free trade pact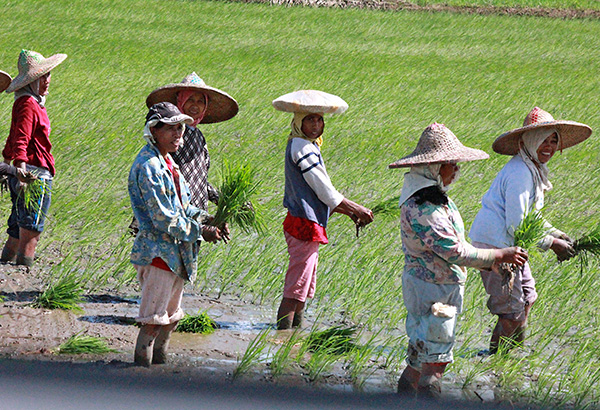 The Manila Times | 9 January 2017
PH, EFTA fast-track preparations to ratify free trade pact
By RAADEE S. SAUSA, TMT
THE Philippines and the European Free Trade Association (PH-EFTA) are currently fast-tracking preparations to ratify the PH-EFTA Free Trade Agreement following its signing last year, a trade official said.
Both parties are now "undertaking their respective domestic processes for the ratification and entry into force of the agreement," Fe del Rosario, officer-in-charge of the Investments Policy and Planning Service of the Board of Investments (BOI), said in a statement on Friday.
The EFTA consists of four member states — Iceland, Liechtenstein, Norway and Switzerland –that organized themselves in 1960 into a trade organization to promote economic cooperation among Western European countries while seeking to contribute to the expansion of global free trade.
In her latest update on the PH-EFTA free trade deal, Del Rosario said the Philippines is keen to see its launch as part of the Philippines' broader Europe strategy, as it looks to expand to markets in European countries outside of the European Union.
She added that other Asean member states have already made headway in FTA talks with EFTA.
The two sides signed the PH-EFTA Joint Declaration on Cooperation on June 23, 2014 in Westman Island, Iceland and signed the PH-EFTA FTA on April 28, 2016 in Bern, Switzerland.
According to the World Bank, EFTA has a total gross domestic product (GDP) of $1.1 trillion, an average GDP per capita of $73,630, and a population of 13 million.
The PH-EFTA FTA covers trade in goods, trade in services, investment, competition, the protection of intellectual property rights, government procurement, and trade and sustainable development.
In the area of trade in goods, EFTA abolishes all customs duties on industrial products as of the entry into force of the agreement, while the Philippines will gradually lower or abolish its duties on the vast majority of such products.
Key outcomes of negotiations between the Philippines and EFTA include duty-free market access for the Philippines for all industrial and fisheries tariff lines, said del Rosario.
The Philippines also secured tariff concessions on substantially all Philippine agriculture exports to EFTA.
"Philippine commitments are less than full reciprocity with exclusions, partial reduction and longer timeframe for elimination," Del Rosario said.
For industrial goods and fisheries, EFTA commits zero percent tariffs on all industrial goods lines upon entry into force of the agreement. In turn, the Philippines commits that 79 percent of all tariff lines or 97 percent of imports will be zero.
For agricultural products, the Philippines will gain "significant market access" for export products to EFTA, including desiccated coconut, prepared or preserved pineapples, raw sugar, and tropical fruit wine.
The country will also secure access to EFTA products like food preparations, chocolate, temperate fruits, mineral and aerated waters, and cheese and wine.
---