Protecting Thailand from the hazards of international arbitration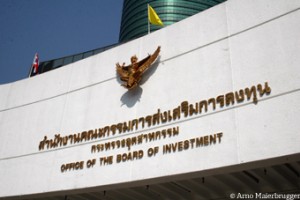 The Nation | November 4, 2014
Protecting Thailand from the hazards of international arbitration
Paisan Limstit
The International Chamber of Commerce (ICC) has said Thailand is in urgent need of an arbitration law to facilitate settlements between Thai and foreign companies, so as to increase foreign investor confidence and prepare upcoming Asean Economic Community (AEC) next year.
In fact, Thailand already has a modern arbitration law consistent with international law. However, the Thai government should consider the impacts of arbitration provisions in free-trade agreements thoroughly and comprehensively, as concerns have been raised about the reliability of international arbitration.
The past 15 to 20 years has seen an increase in the use of investor-state dispute settlement (ISDS) mechanisms. These have often been included in bilateral investment treaties (BITs). The result has been an increase in ISDS cases between 1996 and 2012 culminating in 514 cases in 2012.
The United Nations Conference on Trade and Development (UNCTAD) has analysed several problems of ISDS arbitral awards. These include the independence and impartiality of arbitrators, and conflicts of interest of arbitrators. There is no provision for ethical review as you get in a judicial system, so arbitrators who are just legal consultants in law firms can be bought by any giant corporation. Furthermore, there are issues of legitimacy and transparency in arbitration processes; conflicting arbitral awards (as in similar decisions); unappealable or unchangeable awards; and high cost (averaging US$8 million per case).
In the future, the government should think about the pros and cons of including the ISDS mechanism in agreements with other countries. For example, in the case of Don Muang Tollway, the Walter-Bau company sued the Thai government based on a Bilateral Investment Treaty (BIT) signed by Thailand and Germany. The case went to arbitration in 2002, with Thailand losing and having to pay 29 million euro (about Bt1.5 billion) despite mounting strong arguments against such a settlement.
Two other notable cases involve tobacco products in Uruguay and Australia. Transnational tobacco companies are using BITs to sue these countries' governments, with the aim of overruling state tobacco regulations for plain packaging with graphic health warnings. If the companies win the cases, then tobacco warnings will be weakened and controls on tobacco use severely damaged.
Currently, Thailand has the Arbitration Act BE 2545, which is modern and consistent with international law under the State Party of the New York Arbitration Convention (Convention on the Recognition and Enforcement of Foreign Arbitral Awards, 1958). Hence, it is not necessary to make any changes of the main content of this arbitration law. In my professional opinion, Thai courts should have the authority to review international arbitral awards because of the flaws in arbitration mentioned above. This is necessary in order to protect the public interest, especially in the crucial area of health.
Paisan Limstit is a member of the Health Law and Ethics Centre, Faculty of Law, Thammasat University.
---