Second round of US-UK talks kick off today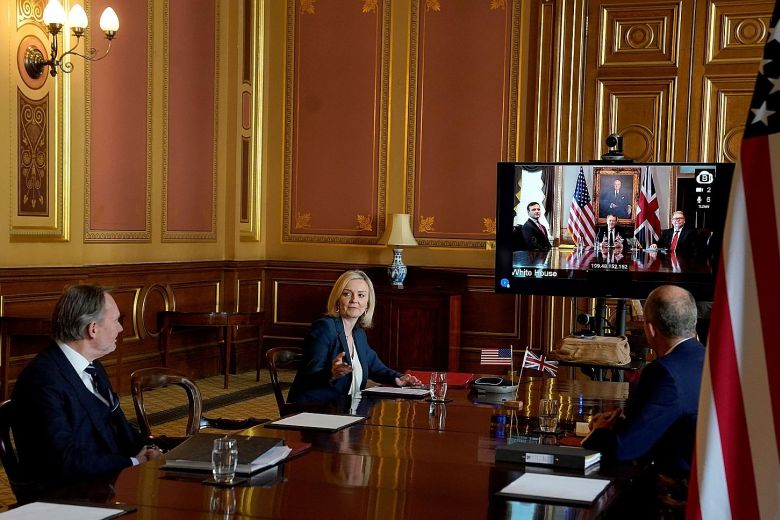 Politico | 15 June 2020
Second round of US-UK talks kick off today
The second round of talks on a proposed U.S.-U.K. trade agreement begins today, as the two sides bear down on the goal of signing a deal before the U.S. election — an extremely ambitious deadline that would require negotiations to be substantially complete by early August.
Sending signals to the EU: Some senior figures in the U.K. government hope the threat of diverting British trade elsewhere and moving away from the EU regulatory orbit will provide leverage over Brussels' red lines, our London colleague Emilio Casalicchio reports. As former Brexit Secretary David Davis put it, the U.S. talks will be "psychologically very useful" for Britain to convince the EU it is no "supplicant" and could walk away and go elsewhere.
That may have been part of Her Majesty's Trade Commissioner for North America Antony Phillipson's motive last week when he said the U.S. and U.K. teams had a "shared ambition" of signing the deal before the Nov. 3 presidential election. But under the U.S.'s 2015 trade promotion authority law, that would require USTR to give 90 days' notice of its intention to sign the agreement by early August and release the text of the agreement by early September.
Wall of silence: The Office of the U.S. Trade Representative has not replied to inquiries about whether it does share an ambition with the U.K. to sign the deal before Nov. 3, and whether that implies the negotiations have to be substantially complete by early August — just three months after the first round of talks started on May 5, an astonishingly quick timeframe.
Reality check: Phillipson's comments struck one industry official as "hugely ambitious," given the tough issues that need to be resolved in agriculture and other sectors. Another veteran trade policy specialist dismissed the remarks as a "fantasy" and said the most likely outcome before the election is a partial deal and a promise to complete a bigger pact later.
U.S. Trade Representative Robert Lighthizer seemed to downplay chances for a quick deal earlier this month in remarks to the Economic Club of New York because of the tough compromises required at the end of any negotiation. But he also said the two sides were "laying down texts" for the proposed pact, which is expected to include around 30 chapters.
Definitely 'not normal': Phillipson, during an online discussion hosted by the Washington International Trade Association last week, said he expected the second round beginning today to "be hugely significant in terms of seeing where we are." He also noted that there are intensive talks between the formal rounds to help wrap up a deal as quickly as possible.
---