Setting sights on 'free trade' Africa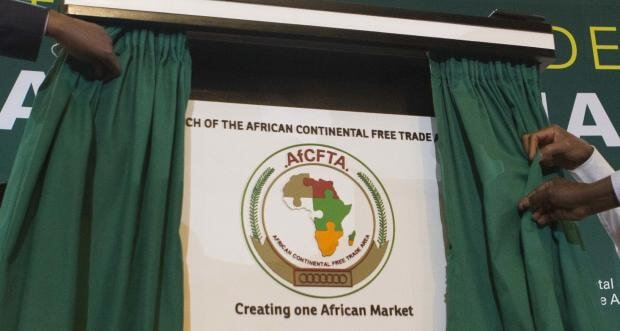 The Jakarta Post - 20 August 2019
Setting sights on 'free trade' Africa
By Arifi Saiman
Director of the Centre for Policy Analysis and Development on Asia Pacific and Africa Regions at the Foreign Ministry
Africa is rapidly turning into a free trade continent and a single market of 1.2 billion consumers with a combined gross domestic product of US$2.5 trillion.
Economic integration is moving faster under the African Continental Free Trade Area (AfCFTA), which came into force in May. Pending more ratification by member countries — 27 of its 54 signatories have done so thus far — free trade could become fully operational by July 2020.
The poorest continent in the world is rapidly catching up, and Asia may have to accommodate and agree to rename this era as the Asia-Africa Century.
Indonesia has caught the African fever, but with AfCFTA, it can do a lot more and faster in tapping the growing economic and business opportunities on offer.
President Joko "Jokowi" Widodo already appealed to the business community in 2017 to take Africa more seriously as a new alternative market and reduce Indonesia's reliance on traditional export markets like Europe, America and East Asia.
The government, through the Foreign Ministry, has taken several initiatives to engage with Africa. Indonesia hosted a one-off summit as chair of the Indian Ocean Rim Association (IORA) in 2017. Kenya, South Africa and Mozambique offer strategic access to Africa for non-African IORA members, including Indonesia.
The inaugural Indonesia-Africa Forum in 2018 attracted over 500 delegates from Indonesia and 47 African countries and saw nearly $586.56 million in business deals with the prospect of another $1.3 billion.
On Aug. 20-21, the Foreign Ministry is hosting the Indonesia-Africa Infrastructure Dialogue, to be attended by 700 representatives from businesses and governments of Indonesia and African countries.
Indonesia's trade with Africa is growing and reached $10.38 billion in the first 11 months of 2018, higher than Malaysia's $7.53 billion and Vietnam's $6.6 billion in 2018. But this is still too small compared to Indonesia's trade with traditional export markets like China ($72.67 billion), Japan ($37.44 billion) and the United States ($28.61 billion).
Indonesia is already selling aircraft, palm oil, coconut oil and coffee to Africa, and buys crude oil, aluminum, copper and fruits from the continent.
A more integrated African economy also means more investment opportunities — a strategic way to penetrate markets protected by tariff barriers and even securing preferential treatments from developed countries as companies based in Africa.
Investing in Africa is not a novelty for Indonesian companies. Indofood, the world's biggest instant noodle maker, the diversified business group Indorama and food and household producer Wings all have set foot in Africa. They need to share their African success story with other businesses that intend to head to Africa.
We need to hear from Lenywati, the founder and owner of PT Tirta Ayu Spa, on how she conquered the continent. Lenywati has opened spa and beauty facilities in Nigeria, Cameroon, Ghana, Senegal and Swaziland, and her cosmetics products are best sellers in many African countries.
The plan is for the AfCFTA to gradually eliminate the fragmentation of African economies and markets that were created by layers of regional economic communities.
Currently, eight such communities are recognized by the African Union: the East African Community, the Southern African Development Community, the Economic Community of West African States, the Common Market for Eastern and Southern Africa, the Community of Sahel-Saharan States, the Economic Community of Central African States, the Intergovernmental Authority on Development and the Arab Maghreb Union.
The AfCFTA initially offers a 90 percent tariff cut on all goods for the next five years. Products in the "sensitive" category are exempted and have a longer time frame before they are liberalized: 10 years for developing countries and 13 years for least developed countries. Africa is certainly a challenge for Indonesia, but it is not insurmountable.
President Jokowi gave the order back in 2017, and the government has since taken initiatives to engage more with Africa. It is now up to the business world to take up the challenge.
Indonesia has 17 diplomatic missions and 16 honorary consul offices in Africa that are ready to help and make it easier for Indonesian companies planning to do business there. To borrow a phrase from the box-office hit The Lion King, it's "Hakuna matata" (no problems).
---