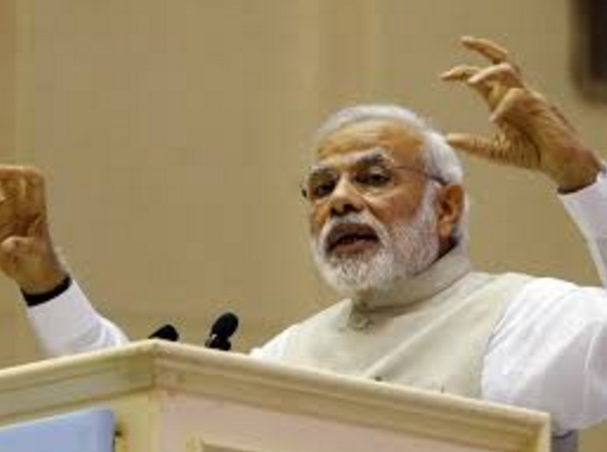 Tribune India | 5 July 2017
The trade-off with EU
by Jayshree Sengupta
WHILE Prime Minister Modi has toured five member countries of the EU this summer and signed numerous agreements, the long-standing EU-India FTA remains in limbo. In May 2017, when Modi met Angela Merkel, they talked about finalising the EU-India FTA again because such an agreement would be beneficial for both countries.
Initiated in 2007, the EU-India FTA was renamed Broad-based Trade and Investment Agreement (BTIA) and has stagnated for 10 years. The last set of negotiations were carried out in Brussels in 2013 after which further negotiations stalled. Recent data shows that the EU economy is picking up in 2017 in terms of GDP and employment growth. It is the right time to restart the negotiations and sign the BTIA. But as Merkel pointed out there is a big lacuna — the lack of bilateral investment protection agreement between India and EU members. This is because India decided to cancel most bilateral investment agreements with EU member states in 2016 on grounds that they were outdated.
The EU now wants to negotiate the Bilateral Investment Treaty before it starts negotiating the EU-India BTIA. This, however, poses an impasse because India will not accept one of the clauses of the earlier Bilateral Investment Protection and Promotion Agreement (BIPPA) which allowed EU investors to challenge the government in front of an international tribunal. Commerce Minister Nirmala Sitharaman has clearly said that India will not allow investors to drag the government to a multilateral investment court.
India's Model Bilateral Investment Treaty excludes matters relating to taxation, controversial clauses that deal with bringing down tariff rates below MFN rates and the scope of 'national treatment of foreign investors and their equitable treatment' clause has been considerably narrowed down. Countries can seek the option of international arbitration when all domestic legal routes have been exhausted.
The EU is the biggest trade and investment partner of India and the two-way commerce in goods between the two was at $98.5 billion in 2014-15 and the FDI from the EU was at $24.91 billion in 2014-15. But many sticking points remain, especially in trade in services. Importantly, India wants data-secure status from the EU.
India wants liberalisation of services in Mode 1 (cross-border trade) and Mode 4 (presence and movement of natural persons). There are four modes or types of services trade stipulated under the 1995 GATS (Agreement on Trade in Services) under the WTO. Mode 1 refers to cross-border trade for which data-secure status is important. EU laws demand that member nations outsource business to those countries which qualify as data secure. Otherwise onerous contractual obligations raise operating costs and affect Indian business competitiveness. Mode 1 covers BPOs and knowledge process outsourcing. India has made changes in its IT Act to align it with EU legislative requirements. India has also shown willingness to work with EU counterparts in developing a compliant data-secure regime. The EU has to relent now.
India is also pushing for changes in Mode 4 which covers the movement of skilled professionals like software engineers and allows them to temporarily reside and work in EU countries. It would require significant changes in visa requirements and work permits as well as directives that would recognise professional qualifications of Indian personnel and ensure wage parity. If India succeeds, it will enable Indian IT workers to have preferential access to the EU labour market.
Other sticking points are the presence of non-tariff barriers that the EU imposes on Indian agricultural products in the form of sanitary and phytosanitary measures which are too stringent and enable the EU to bar many Indian agricultural products from entering its markets and duty reduction on automobiles and wines and spirits.
Regarding automobiles, India wants to protect its own automobile and auto parts industry. Similarly, further tax reduction on wines and spirits is also not acceptable as these are regarded as 'sin goods' and the states which derive huge revenue from liquor sales would be reluctant to cut taxes.
Another point is that the EU wants India to liberalise accountancy and legal services. This has met with controversy as Indians do not want foreign lawyers and accountants to practice in India. The EU also wants more favourable rules governing the commercial presence (Mode 3) for retailing, banking and insurance services. India now allows 49 per cent FDI in insurance and 100 per cent in wholesale single-brand trade. India may soon open up multibrand retail trade also and it has already opened up food retail to foreign investors.
The clause regarding government procurement also remains controversial. India gives preferential treatment to small-scale industries, khadi and village enterprises, women's groups and minority groups in government procurement. Hence it cannot allow competitive bidding.
Fortunately, the big controversy regarding data exclusivity in the BTIA, which would have delayed the availability of generic medicines in India and other developing countries, has ended. The EU has agreed that the BTIA will not require India to introduce any kind of data exclusivity provisions which would have forced pharmaceutical companies to invest in extensive clinical trials before producing cheap copies of generic drugs.
Regarding strengthening India's Intellectual Property Rights Law, the EU initially insisted that India's 20-year patent term for medicines introduced under the TRIPS agreement of the WTO should have an extension of this patent term. It has now agreed that the BTIA will not require any changes in Indian IPR regulations regarding pharmaceuticals.
The EU had confiscated Indian produced medicines in transit in the past and this created much uproar. Nearly 20 shipments, including antibiotics and anti-retrovirals, were detained while in transit from India between 2008 and 2009. Recently, the European Commission has stated that the BTIA will not deal with generic medicines in transit. The EU now acknowledges India's right and capacity to manufacture and export life-saving drugs to other developing countries facing health problems.
Thus the main hurdle remains regarding negotiating a new Bilateral Investment Treaty with the EU which will assure foreign investors' security and dispute settlement regarding their investments. Also, India's insistence on the liberalisation of services (Modes 1 and 4) by the EU can pose problems because it would require visa regime changes. With an influx of refugees, the EU could find itself in a difficult spot granting liberal visas to Indian techies.
---