TPP could have 'catastrophic effects' on Canada's economy: Unifor president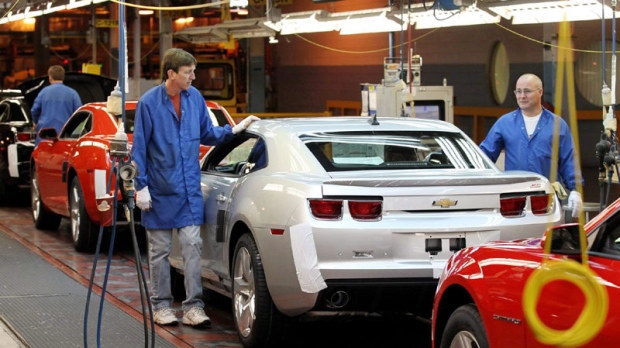 CTV | 18 September 2015
TPP could have 'catastrophic effects' on Canada's economy: Unifor president
Michael Shulman
The president of Canada's largest private sector union says the Trans-Pacific Partnership could have "catastrophic effects" on the nation's economy.
Unifor president Jerry Dias was responding to comments made by Conservative Leader Stephen Harper at the Globe and Mail debate on the economy Thursday.
In the final segment of the debate, Harper said that Canada is entering the "final stages" of the 12-country trade negotiations, which will provide the "basis of the global trade network in the Asia-Pacific for generations to come."
However, the Conservative leader suggested that the auto sector may not "necessarily like everything" in the deal.
"We simply can't afford, as a country, to have our auto sector shut out of global supply chains — that would be a disaster," said Harper.
In an appearance on CTV's Power Play, Dias said his first reaction to the comments was that Harper just committed to flushing "25,000 good-paying, working-class jobs" down the toilet.
"For him to be candid that it's bad for the auto industry, when he has historically not been transparent at all about the negative impact of the trade deal, we are in trouble," said Dias.
Dias also criticized Harper for backing down on a promise made by International Trade Minister Ed Fast to reject a deal that is going to negatively impact the auto industry.
The Unifor president says that if the negotiations are successful, the auto parts industry in Ontario will be "devastated."
Dias's main concern is that Japan is lobbying for the easing of so-called rules of origin requirements, which would allow the country to export vehicles into North America with less parts manufactured in Canada.
"With the influx of Japanese imports, the majority of parts that are going to come in are not parts that are made in TPP but are made in China, Malaysia," said Dias.
"So those parts will completely wipe out our industry," he added.
On the other hand, the Harper government says the deal, which would create the world's largest trade zone and encompass 40 per cent of its combined gross domestic product, is essential to Canada's economic future.
"We are committed as government to making sure we do not fall behind in our access to a global trading economy, which is so integrated," said Harper during Thursday's debate.
"If we do that, that would be disastrous for this country," he added.
However, Dias said Harper is a "terrible negotiator" and doesn't trust him to protect the auto industry's interests.
"We can't bargain ourselves out of a wet paper bag when it comes to trade deals," said Dias.
Dias added that he has little faith in the Conservative leader because of his track record on managing trade.
"If we look at history and you look at his … horrendous performance then you've got to know this TPP deal, which is bigger than any of them, is going to have catastrophic effects on our economy," said Dias.
The Unifor president says he is communicating with his members to help ensure that the Conservatives do not return to power.
"We're going to have to make sure this government goes down," Dias said.
"Our members are going to know how poor this deal is."
Full video interview available here
---