US-Malaysia FTA unlikely until CPTPP sealed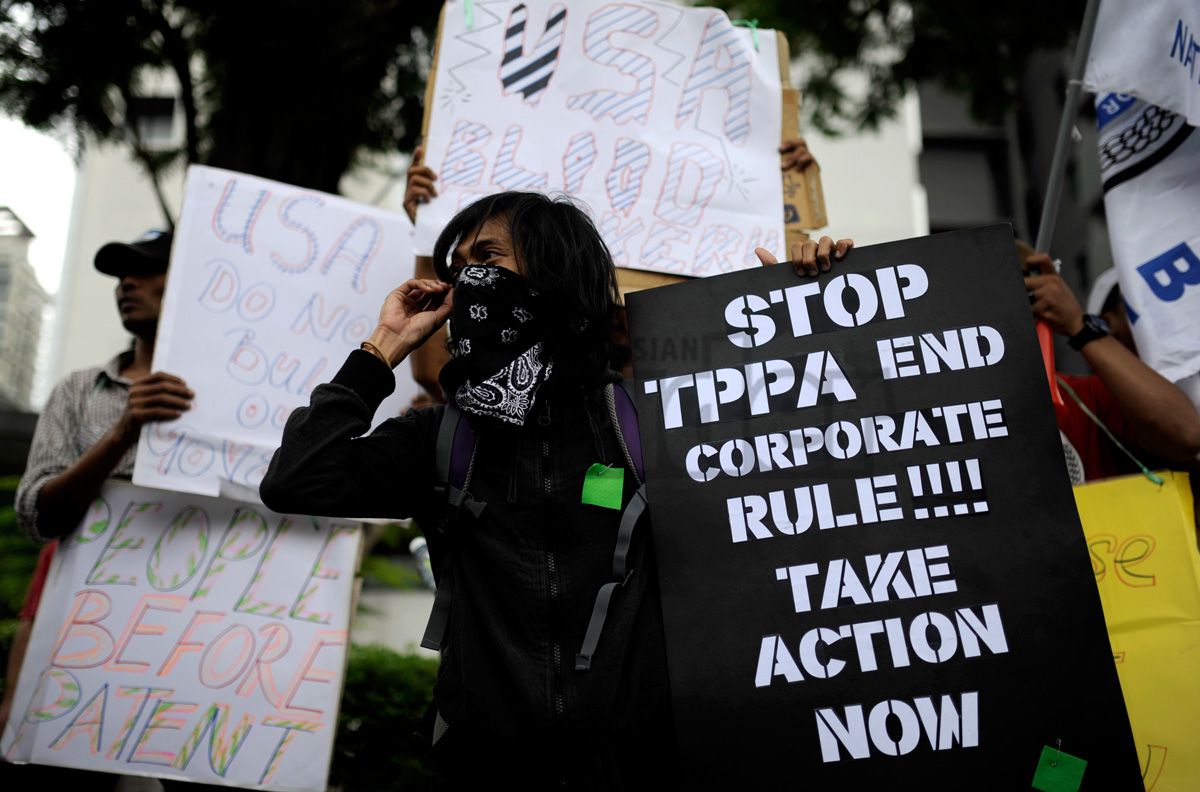 Malaysian Reserve | 12 February 2018
US-Malaysia FTA unlikely until CPTPP sealed
By ALIFAH ZAINUDDIN
THE prospect of a US-Malaysia bilateral trade agreement continues to be bleak until the Comprehensive and Progressive Agreement for the Trans-Pacific Partnership (CPTPP) is completely adopted.
American Malaysian Chamber of Commerce (AMCHAM) ED Siobhan Das said it is unlikely that a US-Malaysia free trade agreement (FTA) will transpire anytime soon, especially when details of the multinational pact remain up in the air.
"I think we'll just have to wait and see. It has been 10 years in the making, and until it is signed and ratified, everything is hypothetical.
"There will always be a trade-off and a period of change as with any agreement, so, I believe we'll have to first see what those changes are," Das told The Malaysian Reserve in a phone interview recently.
Talks of a separate arrangement between the two countries re-emerged after US President Donald Trump pulled the world's largest economy out from the now defunct TPP Agreement (TPPA).
The remaining 11 members of the pact agreed to proceed with the treaty, which has been renamed CPTPP following the US' exit.
A US-included TPPA would have provided Malaysia the access to nearly 300 million consumers in America, as well as lower tariffs for Malaysian exports among other benefits.
A study by Pricewaterhouse-Coopers Malaysia showed that a 10% reduction in tariffs across all textile products exported to the economic powerhouse could save the country RM190 million per annum.
Lower tariffs and access to US government procurements to increase Malaysian electrical and electronic exports would have also led to tariff savings of RM158 million, along with business opportunities worth up to RM165 million.
Malaysia had earlier expressed a disinterest to pursue the TPPA without the US as it "did not satisfy the need or objective of the country's participation", according to International Trade and Industry Minister Datuk Seri Mustapa Mohamed.
Putrajaya, however, has become more receptive in proceeding with the multilateral trade agreement, while the country engages with the US in a separate dialogue.
According to Prime Minister Datuk Seri Mohd Najib Razak, who was in Washingston last September, Malaysia had submitted a proposal to accelerate an FTA with the US.
Najib said the TPPA framework, which have been delayed since 2008, could be used as a template to complete the FTA negotiations. He said an FTA would be vital to elevate the trade and investment ties between the two countries.
The US is Malaysia's third-largest trade partner, behind China and the European Union, with total trade amounting to RM22.1 billion in 2017.
---