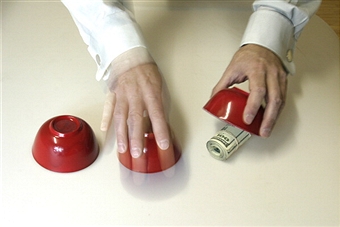 iPolitics | Jul 22, 2014
CETA 'should be initialed by September 25′: EU Trade Commissioner
By BJ Siekierski
The end of the Canada-EU trade agreement (CETA) technical negotiations are "in sight" and the deal should be initialed in time for a late September bilateral summit in Ottawa, EU Trade Commissioner Karel De Gucht said Tuesday.
As the EU continues separate negotiations with the U.S., however, the trade commissioner warned that shifting European views on Investor-State Dispute Settlement (ISDS) could cause complications.
In short, the EU's position on ISDS — which essentially allows investors to sue governments outside of domestic courts for unfair treatment — has evolved as a result of their Transatlantic Trade and Investment Partnership (TTIP) talks with the U.S.
And a European public consultation that ended on July 13 could ultimately result in its exclusion from TTIP.
That could put the incomplete CETA negotiations in a tricky spot, since both Canada and the EU agreed to include it in their agreement.
The main concern in Europe appears to be that American corporations — as in NAFTA's Chapter 11 — could use offices in Canada to file claims.
A TTIP exclusion, in other words, might not end up mattering; in many cases, American investors could use CETA, making its final outcome that much more important.
De Gucht addressed that Tuesday.
"We have negotiated an agreement with Canada, and apart from a really, really minor thing now — this is done. We have been negotiating that agreement on the basis of a mandate that has been given to us by the Council of Ministers: a unanimous one. And as a result of that, ISDS is in that agreement," he told the European Parliament's international trade committee.
"If we had not negotiated an ISDS provision with Canada, we wouldn't even have fulfilled our mandate. We will see in the coming weeks what happens — in the coming months what happens."
Should the EU leadership change their minds at this late stage on including investor-state dispute settlement, a frustrated De Gucht added, there could be serious repercussions.
"It's very clear what happens with CETA, once it is ready and initialed. I think it should be initialed by the 25th of September when we have the summit with Ottawa," he said.
By initialing, he was referring to both sides' chief negotiators signing off on every page of the agreement so that it can then be translated and eventually go through the ratification process.
"Then it will end up on the desk of the Council," De Gucht said, meaning the body made up of the heads of state of the member states, together with its president and the president of the European Commission.
"If the Council, in all of its wisdom, decides that they don't agree anymore to something that they had unanimously asked us to do — ok, that's up to the Council to decide. That's not in my hands in anymore. The agreement is negotiated on the basis of what was our mandate, and so the Council will have to decide what they do with this. And also you will have to consider what you do with this."
With the incoming EU Commission President Jean-Claude Junker apparently opposed to including ISDS in the agreement with the U.S., the Council changing their minds is a distinct possibility.
That's part of the reason the Canadian and European business communities have urged a quick conclusion of CETA.
"This will be a very interesting thing, because it's not only CETA. We will be confronted with that problem in a number of agreements," De Gucht said.
"Parliament will have to ask itself whether they want to put in jeopardy a number of agreements and work of years and years on this. I mean, it's a Parliament, so a Parliament can vote. And that's what a Parliament is made for, to vote."