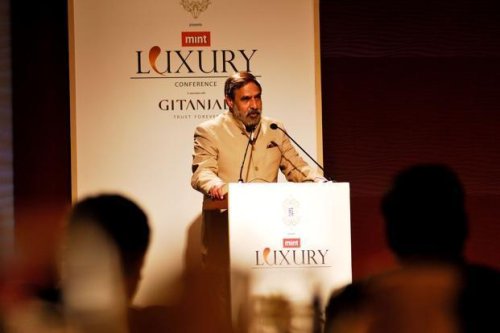 LiveMint, India
European Union sets tough conditions under FTA
EU has proposed its customs authorities will have the right to seize drugs in transit in case of IPR infringements
By Asit Ranjan Mishra and Vidya Krishnan
2 April 2013
New Delhi: The gains accruing to the Indian generic drugs industry as a result of the Supreme Court judgement on the Novartis case may be lost if India accepts demands by the European Union (EU) under the proposed free trade agreement (FTA) between the two sides.
According to a leaked intellectual property chapter of the India-EU FTA draft document posted on the website of a not-for-profit non-governmental organization Knowledge Ecology International, the EU has proposed that its customs authorities will have the right to seize drugs in transit if infringements of intellectual property rights (IPRs) are suspected. The EU has also demanded seizure of bank accounts and properties of drug exporters.
"In the case of an infringement committed on a commercial scale, the parties shall ensure that, if the applicant demonstrates circumstances likely to endanger the recovery of damages, the judicial authorities may order the precautionary seizure of the movable and immovable property of the alleged infringer, including the blocking of his/her bank accounts and other assets," it says.
However, there is no agreement so far on this issue and according to the leaked document, India has proposed that both parties shall ensure that goods in transit through their respective territories are not subject to any enforcement procedures relating to infringement of IPRs.
A commerce ministry official said on condition of anonymity that there was no question of India accepting the demands made by the EU on this front.
India is a major supplier of generic medicines to many African and other least developed countries. Generic medicine consignments by Indian firms have been seized in the past in transit at European ports several times on the grounds of alleged patent infringement. In 2008, there were 17 cases of medicine seizures in the Netherlands alone, according to a response from Dutch authorities to Health Action International, a non-profit organization, under a freedom of information request. Of these, 16 were shipped from India and one from China.
India launched a trade dispute against the EU and the Netherlands in May 2010 over the seizure of generic medicines in transit. However, it later withdrew this after the EU directed customs authorities not to seize any such drugs consignments.
Leena Menghaney, campaign coordinator (India) at Médecins Sans Frontières (MSF), said public health activists like her are worried about patent infringement litigation if India agrees to the EU's conditions with respect to IPRs.
"India has faced a lot of criticism in the past year due to compulsory licensing and the EU FTA negotiations. The kind of IP enforcement we saw today by the apex court will not be possible if India signs the EU FTA," she added.
Talks on the bilateral trade and investment agreement started in 2007. The two sides have missed at least four deadlines to complete negotiations.
India's trade minister Anand Sharma, while inaugurating the Mint Luxury Conference on 22 March, had said negotiators from both sides have made enormous progress and India expects to conclude talks at a ministerial meeting with EU trade commissioner Karel De Gucht scheduled for 14-15 April.
"It will be a most ambitious trade agreement for India covering 96% of India's tariff lines. Those who are interested in wines, cheese and many of those other things, these are settled long back. The ministerial will follow on 14-15 April in Brussels, so that by that time negotiators have tied most of the remaining loose ends," he had said.
MSF has announced that it will be protesting against the "protectionist" IP policies under EU FTA on 10 April.
Interestingly, Sharma said in a release on Monday that the Supreme Court judgement was a historic one and reaffirmed the position of Indian law and in particular, provisions of section 3(d), which mandates the need for a substantive innovation while deciding on a case for the grant of a fresh patent.
"Indian patent law is fully in conformity with our international obligations under the TRIPS (Trade-Related Aspects of Intellectual Property Rights) agreement," he added.