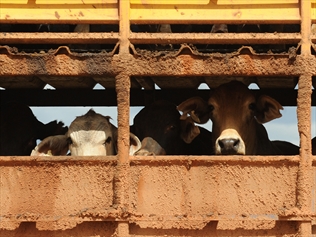 Global Meat News | 09-Sep-2013
Call for FTA between NZ and EU
By Fred A'Court
New Zealand's High Commissioner has called for a free trade agreement between his country and the European Union so there can be increased trade in meat.
"New Zealand's total quota of beef to the EU is 1,500 tonnes, which is a smidgen above what I produce on my farm alone," Sir Lockwood Smith said. "So, you see, we have just a schnitzel-sized slice of the EU beef quota and I hope that, one day, we can negotiate a free trade agreement with the EU and do something about it. In my experience, in New Zealand no healthy industry has ever flourished on protection."
Sir Lockwood, who was a guest of the UK's Worshipful Company of Butchers, along with the Australian High Commissioner Mike Rann, went on to say that Smithfield was so much a part of his early life in beef farming and for New Zealand farmers for 91 years before Britain joined the EEC. "Smithfield was the market," he said.
Rann addressed concerns that Australia was looking more to the Asian market rather than the UK these days. He pointed out there was an export trade between the Britain and Australia that went back hundreds of years.
Britain, he said, had invested AU$500bn in Australia and Australia AU$210bn in the UK. "There is a very strong trading relationship and at the core of that is the meat industry and the wool industry – those industries that have been there for the long term. I'm really pleased to see that the latest meat figures show the highest rate of exports from Australia to the UK since the 1990s."