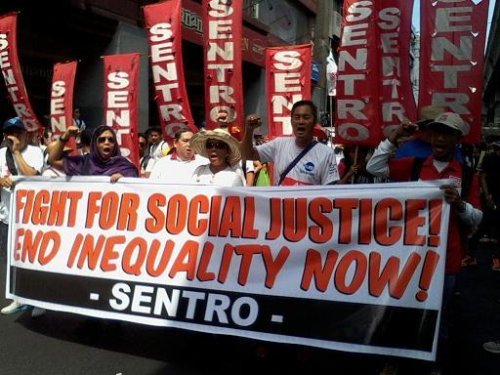 Business World Online | 9 November 2015
DTI consultations to help set EFTA deal agenda
Melissa Luz T. Lopez
"Our goal is to maximize benefits of our trade agreements with Europe," DTI Undersecretary Adrian Cristobal, Jr. said in a statement.
The consultation is set today and will cover the country's trade engagement with EFTA's four member states: Iceland, Liechtenstein, Norway and Switzerland. It will also discuss issues relating to free trade agreements such as technical barriers to trade, sanitary and phytosanitary measures, trade facilitation, intellectual property rights, public procurement, competition, and trade and sustainable development.
Mr. Cristobal said that a free trade agreement with the association "is a logical next step to expand market access of the Philippines in the continent."
The DTI has described the trade association as an "important global economic player and trading partner" of the country, with total commodity trade between them reaching around $636 million in 2014.
It said "total foreign direct investment in the Philippines' from the EFTA states has increased steadily in the last few years." It added that EFTA-based multinational companies have also set up joint ventures in the Philippines focusing on electrical equipment, chemicals, industrial machinery, mechanical and engineering industries, as well as pharmaceuticals.
While it negotiates with the trade association, the Philippines is also talking with the European Union (EU) for a possible free trade agreement and has successfully gained beneficiary country status for the preferential tariff scheme EU-Generalized System of Preferences Plus, or EU-GSP+.
The scheme allows the Philippines to export more than 6,000 products to EU member countries tariff-free. The DTI has been conducting information sessions with members of the business sector to prepare them, including micro, small and medium enterprises, for participation in the scheme.
The Philippines has been pursuing trade with Europe through regional and bilateral deals. It recently revived its joint economic commission with France to deepen trade ties between the two countries.