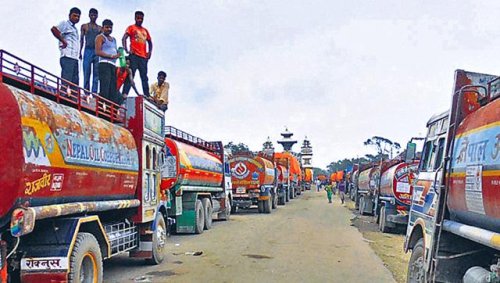 Hellenic Shipping News | 28 January 2016
India plans own FTA template to counter zero tariff formula
To counter the zero tariff formula championed by the US-led Trans-Pacific Partnership (TPP) agreement, India plans to advocate its own template for future free trade agreements (FTAs) wherein trade partners have to lower tariffs to 5%.
India's proposal is born out of concerns that the zero tariff formula may become the benchmark for all future trade talks.
India's model is based on the South Asian Free Trade Area (SAFTA) agreement signed by the eight South Asian nations—Afghanistan, Bangladesh, Bhutan, India, the Maldives, Nepal, Sri Lanka and Pakistan—in 2006.
The SAFTA agreement provides for a phased tariff liberalization programme which mandated least developed countries and non-least developed countries such as India, Sri Lanka and Pakistan to cut tariffs in a phased manner to a peak tariff level of 5%, with a separate list of items, called the negative list, on which tariffs will not be revised.
"TPP says 100% of the products should have zero duty. We are saying high tariffs are bad, but zero tariff is a terrible idea. We are letting loose the idea that the SAFTA model of 5% peak tariff could be an ideal way out," a commerce ministry official said on condition of anonymity.
The official said anybody who enters into a 5% peak tariff trade agreement with India will signal that if other SAFTA partners are amenable, it can enter into a similar pact with SAFTA quickly.
The official cited the example of the 10-member economic grouping Association of South-East Asian Nations (Asean), with which India has an FTA. "So theoretically, the same way as ASEAN does ASEAN+3, ASEAN+6, there can be a SAFTA+1, SAFTA+2 and so on. We want to be the bridge in some way. For instance, if central Asia says 'we don't like zero tariff model of TPP, but we don't mind 5% peak tariff', then we could invite them to do a trade deal similar to SAFTA and at a later stage we can integrate it to the entire SAFTA once all SAFTA members agree," he said.
Many nations are now worried that an FTA would mean that ultimately tariffs have to go down to zero, the official said. "Why say from the beginning that after so many years tariffs need to be brought down to zero? We can keep some items in the sensitive list and keep peak tariff level at 5%," he added.
Adopting such a formula would signal that India is walking the TPP path, said Biswajit Dhar, a professor of economics at the Jawaharlal Nehru University. "We can't tinker with the TPP formula. It's too dangerous. We don't have the capacity to do that. How would you handle issues like standards and state-owned enterprises? The implications have to be studied carefully," he said.
TPP is a trade pact among 12 nations—Australia, Brunei, Chile, Canada, Japan, Malaysia, Mexico, New Zealand, Peru, Singapore, the US and Vietnam—which account for 40% of the world's gross domestic product (GDP).
Besides greater market access for goods and services, areas covered by TPP include intellectual property rights, foreign investment, competition policy, environment, labour, state-owned enterprises, e-commerce, competitiveness and supply chains, government procurement, technical barriers to trade, transparency in healthcare technology and pharmaceuticals, and regulatory coherence.
Having learnt from its past FTAs, India has decided to move cautiously in future trade deals by focussing more on emerging market economies rather than developed countries.
Industry groups have often argued that India has given away too much market access in FTAs, which has led to a significant jump in imports without a proportionate rise in exports to trade partners. Indian commerce ministry officials have also accepted publicly that going for a trade agreement with Asean that covers only goods was a mistake.
India has since decided to sign FTAs, including both goods and services, given the advantage it has in services with a large skilled workforce.
The previous United Progressive Alliance (UPA) government signed FTAs with developed countries, including Japan, South Korea, and started talks for similar agreements with the European Union, Canada, Australia and New Zealand.
The present National Democratic Alliance government has signalled that its focus will be more on countries in Latin America, West Asia, Commonwealth of Independent States (CIS) and Africa—regions where India may have an edge in finding market access for its exports.