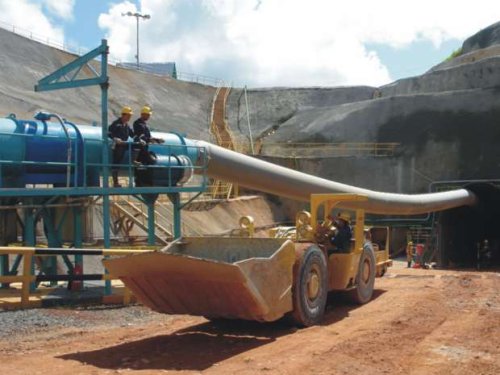 Toronto Star | 23 August 2016
Venezuela ordered to pay Canadian miner Rusoro more than $1.2 billion
By Craig Wong
An international arbitration tribunal has ordered Venezuela to pay a Vancouver-based mining company more than $1.2 billion ($1.5 billion Cdn.) for expropriating its gold mines.
Venezuela took over Rusoro Mining's investments in the country as part of a nationalization of the gold industry in 2011.
Rusoro Mining Ltd. said Tuesday the money is due immediately and it expects that Venezuela will comply with its international obligations.
Company director Gordon Keep said Rusoro Mining was pleased with the decision and looked forward to talking with the Venezuelan government.
"I'm quite certain there will be a conversation," he said. "Whether or not it will be a short or a long one, I have no idea."
Rusoro Mining will face challenges in getting paid as Venezuela withdrew from the World Bank-affiliated arbitration body in 2012. It also isn't the only Canadian mining company looking to collect a large award by the arbitration panel from Venezuela.
Crystallex International Corp., which has been operating under the federal Companies' Creditors Arrangement Act since December 2011, was awarded $1.2 billion in damages plus interest earlier this year in connection with unfair treatment and expropriation of its Las Cristinas mining project in Venezuela.
However, Keep noted that Gold Reserve Inc., a mining firm headquartered in Spokane, Wash., was able to reach a settlement with Venezuela regarding the seizure of its Brisas gold and copper project in 2008.
Gold Reserve announced a deal earlier this month that will see Venezuela pay nearly $770 million in two installments plus acquire the company's technical mining data for $240 million, payable in four installments. The first payments under that agreement are due Oct. 31.
Rusoro Mining had two gold mines as well as other development projects in the country, then under the leadership of Hugo Chávez, who died in 2013.
The company attempted for several months to negotiate compensation without success before it filed a $3.03-billion claim against Venezuela at the World Bank's International Centre for Settlement of Investment Disputes in 2012.
The arbitration tribunal ordered Venezuela to pay $967.77 million as of the September 2011 expropriation, plus interest as well as $3.3 million for Rusoro's costs in the arbitration.