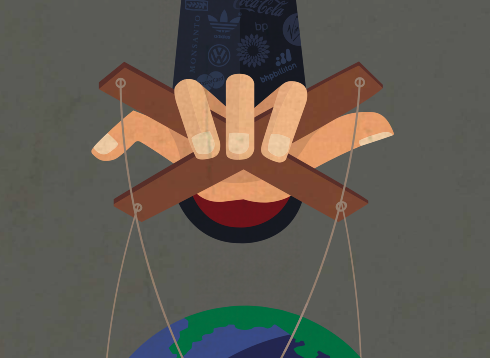 Friends of the Earth International | 1 December 2016
Secret TiSA trade deal equally as dangerous as TPP and TTIP finds new Friends of the Earth International report

Over the last few decades there has been a proliferation of international trade and investment agreements, based on the idea that countries should boost their economies by focusing on exports. This drive for 'free trade' got up to speed in 1995, when the World Trade Organization (WTO) was established to oversee global trade negotiations [1].
There have also been many bilateral trade and investment agreements between specific countries and regions over the years.
However, these negotiations and deals have been extremely controversial. They are driven by the wealthiest countries, who have better negotiating expertise, and an avid interest in accessing new export markets and sources of raw materials. Negotiations also work in the interests of the largest companies, who are more likely to benefit from international trade opportunities that drive down wages and costs for raw materials. The neoliberal trade agenda has thus been fundamental to the emergence of companies with worldwide reach based on global production chains.
New comparative analysis carried out by Friends of the Earth International about the mechanisms and likely impacts of these three 'new generation' trade agreements highlight the dangerous complementarity of the TPP-TTIP-TiSA trade trio. It calls for further mobilisation against corporate-led trade deals in the making in particular TiSA.
By briefly comparing TTIP, TPP and TiSA this study shows how these proposed pacts are not just individual 'mega-regional trade agreements', but part of a broader global strategy driven primarily by the US and the EU, with potentially devastating consequences for people and the environment in many parts of the world.
The current trade and investment system—including TTIP, TPP and TiSA—needs to be challenged and fundamentally transformed in order to achieve a more just and sustainable world.
Click here for the report