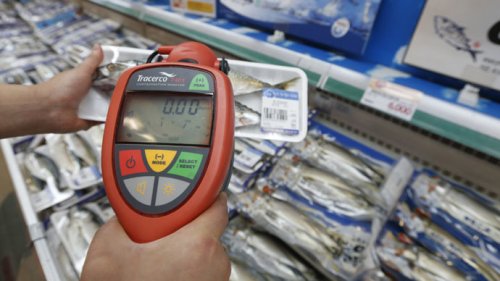 Focus Taiwan | 20 December 2016
Japan suspends trade pact discussions with Taiwan over food ban

By Wang Cheng-chung and Christie Chen
Taipei, Dec. 20 (CNA) Japan has refused to resume discussions on an economic partnership agreement (EPA) with Taiwan until it lifts a ban on food imports from radiation-affected areas of Japan, the Ministry of Foreign Affairs (MOFA) said Tuesday.
In a written report submitted to the Legislative Yuan, the MOFA said Japan is dissatisfied with Taiwan's ban, as most advanced countries have eased their restrictions on Japanese food imports and because Taiwan has not found unacceptable levels of radiation in its inspections of Japanese food products.
Due to the ban, Japan is unwilling to resume the operation of the Taiwan-Japan Economic Partnership Committee, which is the framework for discussing the EPA, the MOFA said.
Japan believes that Taiwan, as a member of the World Trade Organization (WTO), should base its restrictions on scientific evidence and those restrictions should align with WTO regulations, the ministry said.
In the report, it said Taiwan should seek to sign economic partnership agreements with important trade partners such as Japan and the United States, especially at a time when the fate of the U.S.-led Trans-Pacific Partnership (TPP) is uncertain, to avoid being marginalized in the international economic arena.
Taiwan banned food imports from Fukushima, Ibaraki, Tochigi, Gunma and Chiba prefectures in the wake of the Fukushima Daiichi Nuclear Power Plant meltdown following a massive earthquake and tsunami in Japan on March 11, 2011.
Under Taiwan's ban, even food products that test negative for radiation are restricted from being sold here if they came from one of the five Japanese prefectures.
The government is considering lifting the ban on food imports from at least some of those areas, but has encountered heavy opposition from the public, mainly over food safety concerns.