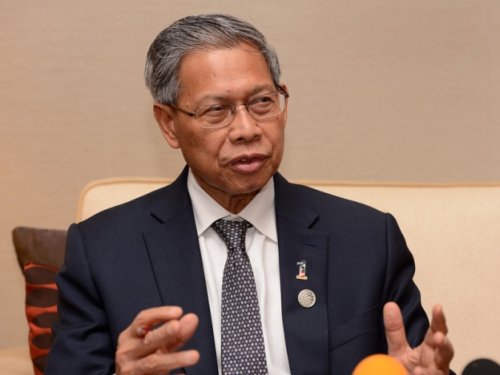 New Strait Times | 1 March 2017

Malaysia-GCC trade deal on hold for now
By RUPA DAMODARAN
The Free Trade Agreement between Malaysia and the Gulf Cooperation Council (GCC) has been placed on the back burner.
International Trade and Industry Minister Datuk Seri Mustapa Mohamed said Malaysia is keen to revive the framework agreement but there have been challenges.
MITI has exchanged information with the Commerce Ministry in Saudi Arabia where the GCC is headquartered in Riyadh.
"There has not been much progress since the framework agreement in 2011. We have to respect the decision of GCC," he said, at a media briefing held on the sidelines of the Malaysia-Saudi Arabia business forum yesterday.
The GCC nations are Bahrain, Kuwait, Oman, Qatar, Saudi Arabia and United Arab Emirates.
A landmark framework agreement was signed six years ago to enhance economic, commercial, investment and technical cooperation and to initiate the FTA negotiations.
NST Business learnt from sources that the FTA was placed on the back burner since the region was impacted by events like the Arab Spring and followed by the global financial crisis and the plunge in crude oil prices.