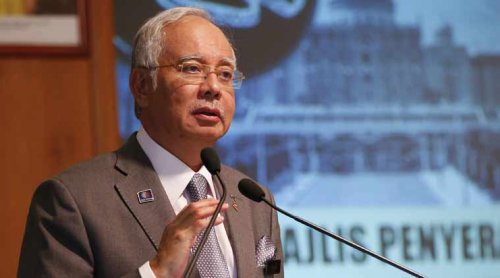 PTI | 5 April 2017
Hope RCEP will be in place at early date with Indian help
Malaysian Prime Minister Najib Razak has hoped that the Regional Comprehensive Economic Partnership (RCEP) Agreement will be in place at an earlier date with the "encouragement" from India.
"In light of the development on the Trans-Pacific Partnership Agreement, we need a fresh free trade agreement to revitalise trade among nations not just around the region but around the world as well," he said in a blog after concluding his India visit.
During the visit, Razak held detailed talks with Prime Minister Narendra Modi and the two countries decided to push their ties further.
"Prime Minister Modi and I agreed that the bilateral Comprehensive Economic Cooperation Agreement (CECA) needs to be revitalised to make it more effective while the Regional Comprehensive Economic Partnership (RCEP) Agreement becomes more and more relevant today," he said.
"I hope, with encouragement from India, RCEP will be able to take place at an earlier date," the Malaysian Prime Minister said.
Referring to his talks with Modi, he said, "we agreed that the relationship between India and Malaysia is currently at a historic high."
In terms of defence and security cooperation, he said Malaysia will continue to work closely and enhance cooperation with India to ensure our respective nations and region will remain peaceful.
"We also reaffirmed our commitment to fight any form of terrorism and extremism. Prime Minister Modi was particularly interested with Malaysia s deradicalisation programme and we are more than happy to share our knowledge and experience with India," Razak said.