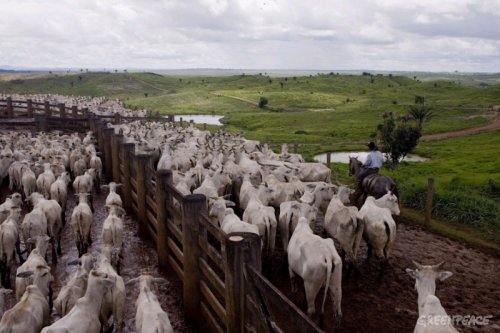 EurActiv | 12 September 2017
Brazil tells the EU 'it won't move' on Mercosur talks without ethanol and beef
Brazil insists that it will not table a new offer as part of the ongoing EU-Mercosur talks until a proposal on beef and ethanol is on the table. EURACTIV Spain reports.
It was the most outstanding piece of information that came out of a week of contacts described as "positive" between the Mercosur countries and the European Union, aimed at reaching an agreement.
According to sources in the negotiation, progress was made during a round of technical contacts held in Brussels between the EU and Mercosur (Brazil, Argentina, Uruguay and Paraguay), although "on some goods more than on others."
During the contacts, Brazil insisted that it will not present its revised offer of goods exchange until the two areas that are of greatest concern to the country's producers — beef and ethanol, for which they request open access — are back on the table.
Brazil ready to "put sugar aside"

Brazil has been willing to leave aside sugar, also key to its market, in exchange for including beef and ethanol.
The parties advanced on aspects such as Denominations of Origin, an issue that is more developed in European legislation, but on which there is a will for compromise on the other side, sources said.
They also pointed out that there has been progress in the area of public procurement, an aspect on which "there is room" for agreement, although Brazil insists on the need to achieve short-term benefits and open the market to contracts at the federal level rather than in lower administrations.
Both sides have stressed willingness to close the talks before the end of the year and Brazil aims to announce the conclusion of the agreement at the ministerial meeting of the World Trade Organisation (WTO) next December in Buenos Aires.
But Brazil insists it wants a "balanced" agreement and does not expect real progress in the negotiations until after Germany's general election on 24 September.
In the latest negotiation in Brussels, Brazilian Foreign Minister Aloysio Nunes Ferreira Filho said he understood that "there are sensitive issues" for Europeans, such as some agricultural products, but said the Brazilian side was also reluctant about "some industrial goods".
Willingness to distance itself from protectionism

According to sources, both in the EU and in Mercosur there is a willingness to distance themselves from protectionist movements, and Brussels considers the scope of the agreement crucial, in the context of Brexit and trade policies of US President Donald Trump.
After several stagnant years, the EU and Mercosur resumed in 2010 negotiations on an association agreement, which includes a free trade agreement.
European Agriculture Commissioner Phil Hogan said earlier this summer the EU had already managed to "moderate Mercosur's expectations for sensitive products".
Last week, during an informal agriculture ministers' council in Tallinn, he voiced hope that both sides would present their revised trade offers in October, with the aim of closing an agreement before the end of the year, for which it is necessary to "intensify" the process.
"If we want to have an agreement later this year, we need to make that exchange in October," he said.