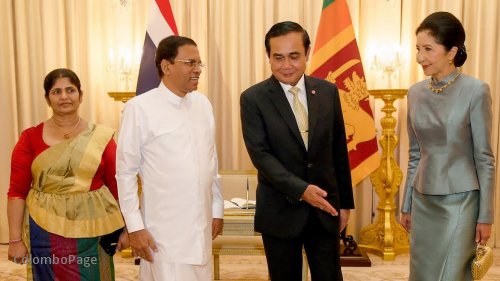 Economy Next | 10 July 2018
Sri Lanka to begin FTA talks, strategic economic partnership as Thailand PM visits
Sri Lanka is expecting to ink a deal on a strategic economic partnership with Thailand when Prime Minister Chan-o-cha visits the island on July 12, and launch free trade talks, the foreign ministry said.
He will be received by President Maithripala Sirisena.
During the visit a memorandum of understanding on a strategic economic partnership will be inked as well a deal on technical co-operation on adding value to primary products.
The initial talks on a free trade agreement between Thailand and Sri Lanka will also be launched.
The Thai Prime Minister will also visit the Temple of the Tooth Relic in Kandy and call on the Chief Priests of Malwatte and Asgiriya Buddhist chapters.
The Kandyan Bhuddist orders, also known as Siam Nikaya have strong connections to Thailand, dating back several centuries.
Both Sri Lanka and Thailand have Indianized cultures and have been part of sprawling Indian colonial empires that stretched as far as Indonesia and beyond.