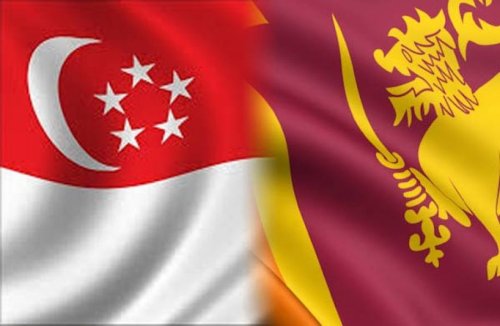 Colombo Page | 21 August 2018
Expert Committee appointed to review Singapore-Sri Lanka FTA calls for public opinions
The Expert Committee appointed by the President Maithripala Sirisena to study the Singapore-Sri Lanka Free Trade Agreement has decided to gather views from organizations and the public.
Public and organizations can submit their views to the committee until 27th September. Entities that hope to communicate their proposals verbally can book an appointment before the 27th.
Views and opinions can be submitted until the 27th of next month.
The committee chaired by retired Economics Professor W.D. Lakshman will study the Sri Lanka - Singapore Free Trade Agreement and its practical impact and to submit a report to him within two months. It is also expected to get recommendations to prepare policies for a future Sri Lanka Trade Policy.
The committee will submit its report to the President on:
– Reviewing the new Trade Policy Paper of the Agreement
– Projections on how the removal of Import Duties - within a period of three years - will impact Domestic Industries and the Consumer
– Assessments of the impact the Agreement would have on other service sectors of Sri Lanka and
– The preparation of Policy Guidelines, on how the Sri Lanka-Singapore Trade Agreement should take shape, for the future.
Sri Lanka and Singapore signed the Free Trade Agreement on 23 January 2018 during the official visit of Singapore Prime Minister Lee Hsien Loong to Colombo.