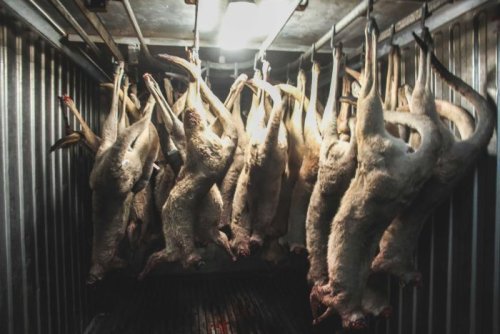 Lexology | 21 February 2020
The Peru-Australia free trade agreement: Australia's gateway into Latin America
by Samy Mansour - Clayton Utz
On 11 February 2020, the comprehensive free trade agreement between Australia and Peru, the PAFTA, came into force. The PAFTA provides Australian businesses with greater access to one of the fastest growing economies in Latin America over the last decade, with that growth trajectory predicted to continue over the coming years.
Peru has a promising GDP of US$215 billion, and is an important trading and investment partner for Australia with total two-way trade valued at A$590 million and Australian investment in Peru valued at A$5 billion.
Encouraging inbound investment into Australia
With the PAFTA now in force, Peru will now be classified as an "FTA partner country" for the purpose of Australia's Foreign Investment Review Board (FIRB), meaning that Peruvian investors will benefit from a higher monetary threshold for foreign investment screening. Specifically, the threshold for privately-owned Peruvian investors has increased from A$275 million to A$1,192 million for acquisitions of non-sensitive businesses and developed commercial land in Australia.
Improved access for Australian goods exporters
PAFTA also removes barriers to trade between Australia and Peru across various industries, with the elimination of more than 99% of tariffs within five years. This is particularly relevant to the following industries:
Mining equipment: elimination of tariffs on mining equipment, which is noteworthy given Australia's top 5 exports to Peru all relate to mining equipment;
Beef, sheep and kangaroo meat: immediate duty free access for sheep and kangaroo meat, and the elimination of tariffs on beef within 5 years, which is particularly valuable given Peru is forecast to triple its beef consumption by the end of 2020, and increase its sheep meat consumption by 20% by 2025;
Sugar: duty free access for 30,000 tonnes of sugar into Peru, growing to 60,000 tonnes in 5 years and 90,000 tonnes in 18 years, which is the most market access any sugar exporting country has achieved into Peru in the last 20 years; and
Dairy: duty free access for 7,000 tonnes of dairy products into Peru, growing to 10,000 tonnes in ten years and new access for certain dairy products such as butter, resulting in Australian farmers having superior access compared to its EU counterparts for certain products.
Additionally, the PAFTA provides for the elimination of tariffs for goods including seafood, coal, iron ore, copper and nickel, and immediate duty free access for:
wheat and most horticulture products;
pharmaceuticals and medical devices;
paper and paperboard;
mineral fuels and mineral oils;
rice up to 9,000 tonnes (growing to 14,000 tonnes in 5 years) and sorghum up to 15,000 tonnes (growing to 20,000 tonnes in 5 years); and
Australian wine lines of commercial interest to Australia (with duties on the remainder of Australian wines to be phased out over 5 years).
Removing key barriers to services trade
The PAFTA benefits Australian service providers by providing the best services commitments that Peru has offered any foreign partner and removing key barriers to services trade, including:
Government procurement, with a guaranteed right for Australian businesses to bid for government procurement services contracts;
Mining services, with non-discriminatory access to Australian suppliers of mining-related services (including consulting, research and development, engineering, environmental services, technical testing and analysis);
Telecommunications services, with guaranteed non-discriminatory treatment for Australian investors in telecommunications and e-commerce services (including no foreign equity limits); and
Education, with recognition of Australian tertiary-level degrees and treatment of Australian education providers in Peru as if they were Peruvian education providers.
What this means for Australian businesses
The PAFTA will benefit Australian businesses – and the Australian economy more broadly by attracting more inbound investment into Australia from Peru on account of the lower FIRB thresholds for certain investments. This will likely increase foreign investment competition in Australia and provide Australian businesses with greater options for capital raisings. The PAFTA will also benefit Australian businesses by improving market access to Peru by reducing traditional barriers of trade, namely through the elimination and reduction of duties and tariffs, as well as the newfound recognition of Australian tertiary education. The improved freedom of goods and services trade between Australia and Peru will provide Australian businesses with a wider market size and the ability to secure a foothold in the rapidly expanding Latin American economy.
Australian businesses should take note of the PAFTA and position their business accordingly – not only because of the benefits of the PAFTA itself – but also because the PAFTA is likely to serve as a stepping stone for the Pacific Alliance Free Trade Agreement which Australia is in the process of negotiating with the Pacific Alliance (Chile, Colombia, Mexico and Peru).