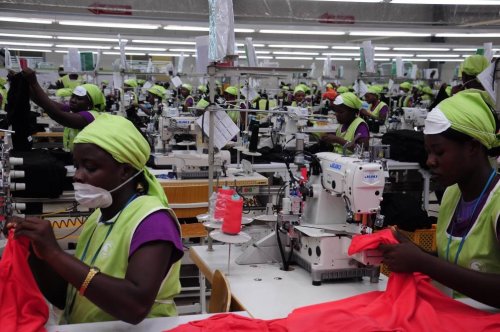 Politico | 11 June 2020
The US apparel and footwear industry is urging Congress to renew the African Growth and Opportunity Act this year
The American Apparel & Footwear Association, which represents more than 1,000 name brands, retailers and manufacturers, on Wednesday urged Congress to renew the African Growth and Opportunity Act this year for another 10 years as a way to offer predictability for U.S. investment in the region.
"If AGOA were to be renewed this year for another 10 years, companies would have the necessary certainty and timeframe they need to grow a vertical, responsible, and competitive industry in Africa up to and past 2025," AAFA president and CEO Steve Lamar wrote in a letter to leaders of the Senate Finance and Ways and Means committees.
Why it matters now: AGOA — which gives 39 sub-Saharan African countries duty-free access to the U.S. market for thousands of goods — is set to expire in 2025, and there is no guarantee it will be renewed. Lamar explained that a 10-year extension now would send positive signals to AGOA member countries as the U.S. starts trade talks with Kenya.
Kenyan President Uhuru Kenyatta earlier this year acknowledged that a U.S.-Kenya deal could help lock in Nairobi's duty-free access to the U.S. ahead of the end of AGOA.
"2025 is around the corner and there is no indication that there will be another AGOA," Kenyatta said in February, when the U.S.-Kenya trade talks were first announced.
Bigger vision: The Trump administration has repeatedly said it hopes its trade deal with Kenya can serve as a template that could be replicated with other countries on the African continent. The U.S. and African Union also said in a joint statement in August that they hoped to pursue deeper trade ties beyond AGOA, "eventually leading to a continental trade partnership between the United States and Africa that supports regional integration."