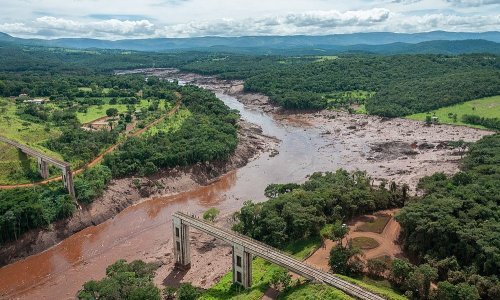 CIDSE | 26 June 2020

Planned EU trade deal with Mercosur threatens climate, environmental protection and human rights
– New study by MISEREOR, Greenpeace and CIDSE
Brussels, 26 June 2020. In just a few days' time, the Presidency of the Council of the European Union will be assumed by Germany. According to its programme, the German government intends to use this occasion to press ahead with the finalisation of the EU trade agreement with the South American Mercosur member states. In a new study, MISEREOR, Greenpeace and CIDSE warn that the agreement could have serious ecological and human rights repercussions. They are calling on the European Union and its member States to abandon its plans to sign the agreement and instead to initiate a fundamental reform of EU trade policy. They describe a deal with the right-wing populist president of Brazil, Jair Bolsonaro, as "turning its back on European values".
The EU's preferential tariff import quotas from Mercosur would increase by half for beef and chicken, and by as much as a factor of six for bioethanol derived from sugar cane. Halving export duties would also increase Argentina's soya exports. "The trade agreement would accelerate the expansion of sugar plantations, soya fields and grazing land in South America. These are main drivers of deforestation, the displacement of indigenous peoples and human rights violations," criticises Pirmin Spiegel, Director General of MISEREOR. The same applies to iron ore and bauxite. "By banning export duties in Mercosur, the EU wants to ensure that European companies are given favourable access to raw materials, without committing to respecting the environment and human rights."
Toxic to the climate
"The trade deal is an accelerant which will promote the further destruction of the rainforest," warns Martin Kaiser, executive director of Greenpeace Germany. "The Amazon region needs our protection, because the first fires of the season are already burning and the world will soon be facing the next massive forest fire disaster. The EU, together with others, now has a duty to prevent this disaster." According to the study, 70 percent of last year's Amazon fires in Brazil occurred in regions where livestock is farmed for meat. "If the EU wants to lead on climate action, the EU must align its trade agreements with the Paris Agreement 1.5 goal. The deal with Bolsonaro would not only be a sell-out on the part of the EU in terms of its climate policy," Kaiser maintains, "it would also mean a complete loss of trust in any promises made by the German chancellor Angela Merkel, right at the beginning of the presidency."
The EU Commission has announced the development of a legislative proposal on mandatory human rights and environmental due diligence as simultaneously advances on a new law that could protect forests worldwide from European consumption of products destroying them. Rather than increasing damaging trade, the Commission should keep commodities linked to forest and ecosystem destruction and human rights violations off the EU market.
Parliaments and governments in Austria, France, the Netherlands, Ireland and Belgium have already declared their opposition. Instead of legitimising Jair Bolsonaro's policies, the EU should advocate a realignment of trade agreements along social-ecological lines. The consultations on a reform of EU trade policy announced last week by Phil Hogan, the European Commissioner for Trade, offer an opportunity to do just that. European Member States should speak out against this agreement, "in coherence with European values and the need to tackle the climate crisis as a human family, European leaders should put human rights and environmental protection at the centre of public and international policy" said Josianne Gauthier, Secretary General of CIDSE "Citizens are supporting leading-edge approaches with actionable corporate accountability and enforcement measures and more and more aware of the risks of an outdated trade regime that doesn't protect people and nature"
Download Study EU Mercosur Agreement: Risks to Climate Protection and Human Rights