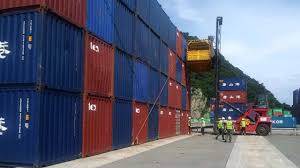 Fresh Plaza - 04 September 2020
Chile seeks to resume FTA negotiations with South Korea
Rodrigo Yañez, the undersecretary of Chile's Undersecretariat for Trade Economic Relations, recently visited South Korea, the country's fifth-largest trading partner, and its first Asian partner in a free trade agreement, with the intention of resuming the negotiations to update the FTA between both countries that were interrupted by the pandemic.
The Korea-Chile Free Trade Agreement entered into force in 2004 and it stimulated a significant increase in bilateral trade. In 2018, the bilateral trade amounted to more than 6.2 billion dollars, and Korea's imports from Chile reached 4.5 billion dollars. The bilateral trade in 2019 amounted to $ 5.2 billion, according to the Korean Customs Service.
Update
Korea and Chile agreed to start negotiations to update the FTA in 2016 and held three rounds of negotiations in 2018 and 2019. This year, however, the process was interrupted by the COVID-19 pandemic.
"We deeply believe that our bilateral negotiations to improve the FTA are an opportunity for our business relationship to achieve ambitious results," Yañez said in an interview with The Korea Herald during his visit to Korea last August.
Yañez stressed that these efforts were in line with what President Moon Jae-in and President Sebastián Piñera discussed in September 2018, when they met in New York City on the sidelines of the UN General Assembly.
Boosting the digital economy
Chile has witnessed the accelerated digital transformation due to the pandemic and the country is taking the health crisis as an opportunity to diversify and expand exports and markets so that its trade is more resilient, he said.
In this sense, Chile seeks to cooperate with Korea to promote the digital economy and electronic commerce. "Considering Korea's development of the digital economy, Chile looks forward to cooperating with Korea. We have proposed organizing a virtual meeting between our technical experts to identify opportunities and possibly establish a roadmap for bilateral work in this area," he said.
Yáñez also said that Chile had strongly supported Korea's attempt to become an associate member of the Pacific Alliance, a trading bloc that includes Chile, Colombia, Peru, and Mexico.