A NAFTA-like deal for Israel and Ukraine?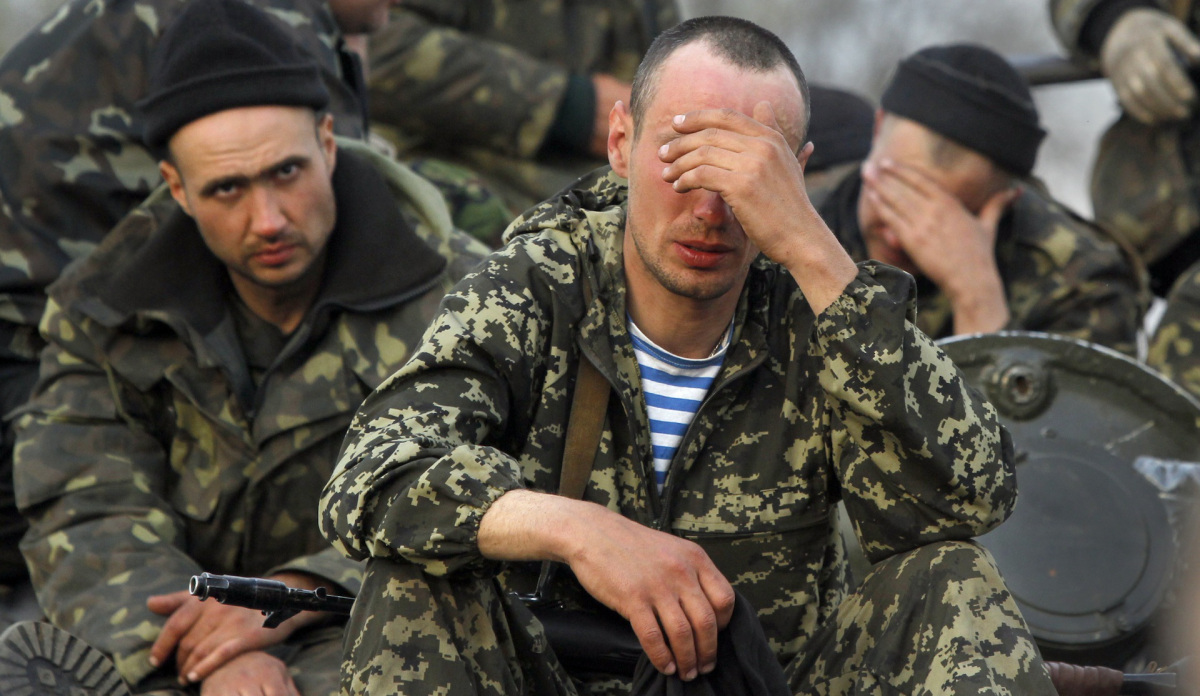 Ukraine Today | 9 June 2016
A NAFTA-like deal for Israel and Ukraine?
Israel opens yet another door to Ukraine. After Tel-Aviv established a visa-free regime with Kyiv, Israel became the frontrunner in providing rehabilitation to Ukrainian soldiers injured during the war in the east. This week, Israel and Ukraine added one more agreement of mutual cooperation. Both sides reached a consensus on the partial labour market liberalisation. Under the terms of the deal, Ukrainian construction workers will soon be able to work legally in Israel. They will be given all the choices provided to local specialists, including social benefits from the government and medical insurance.
The applicant selection process will be conducted by both Ukraine and Israel. Thus far the two countries have agreed upon a quota equaling to about a few thousand people. Although the agreement still has to formally be ratified by the Ukrainian Parliament, officials are already contemplating developing the deal further.
"We are starting with the construction worker field, but I hope, in the future we will sign a few more protocols, which will cover other fields as well," Ukrainian Foreign Affairs Minister Pavlo Klimkin said during the signing ceremony on June 7, 2016, according to UNIAN news agency.
Full liberalization of Israel's labour market is quite an ambitious goal for Ukraine. However, there are plenty of examples of this practice working well in other countries. Similar agreements have existed in the West for years. For instance, the North American Free Trade Agreement (NAFTA), which also includes labour market integration. It was signed by Canada, Mexico, and the U.S. in 1994 and has been active since then. Deals like this allow the participants to reach their main goal – import human resources, needed in their countries.
"We decided to start with a field, where Israel experiences a lack of workers. At the first stage, we have four occupations, where we are interested in attracting Ukrainian specialists," Israel's ambassador to Ukraine Eliav Belotserkovsky said at the ceremony.
But Israel is not the only beneficiary here. By signing this agreement, Ukraine is effectively advancing to improve its unemployment rate. According to the latest statistics, there were approximately 500,000 unemployed citizens in 2015 (1.9% of the able-to-work population). So if a country can't find jobs for its people within its borders, why not look outside? And since foreign employment is temporary, the workers are bound to return to Ukraine with newly-gained Israeli experience.
Free-trade agreement is a key part of NAFTA, and Tel-Aviv and Kyiv are well on their way towards the implementation of a similar deal. In December 2015, Ukrainian President Petro Poroshenko met with the Israeli Prime Minister Benjamin Netanyahu addressing this very topic.
"We have agreed to significantly speed up the signing procedure of the free trade zone agreement. It should happen in the first half of 2016," Poroshenko said after emerging from the meeting, according to Jerusalem Post. He also stated he would like to see a billion dollars of trade each year, as opposed to USD 400 mln in trade between the two countries in 2014.
So far Kyiv and Tel-Aviv haven't advanced past the negotiations of the free trade implementation and the initial terms have shifted. According to Ambassador Belotserkovsky, the third round of consultations is set to take place in July.
"Our relations are developing well, and I hope that the free trade agreement will come into force this year," Pavlo Klimkin said on June 7.
These recent statements seem to indicate that disagreements between the two countries regarding sanctions against Russia are not that much of a problem. In 2015 Israel said it would not support the economic restrictions against Russia. And while Tel-Aviv fully recognizes Crimea as a part of Ukraine and even recommends its citizens not to have any business on the Russian-occupied peninsula, it doesn't want to break its good relations with Moscow.
"We have our own policy regarding Russia. We hope the Donbas conflict resolution will be peaceful, and at this stage we don't think that joining the sanctions will help reach this cause," Belotserkovsky said in an interview with Ukrainian media outlet Focus in 2015.
So now it is up to Ukraine and Israel to work out a delicate situation. They have managed to find common ground so far, and the relations between Israel and Ukraine can only improve in the future. Because according to Belotserkovsky, "Ukraine is not just another country for Israel. Ukraine is one of our most important partners in this region."
---