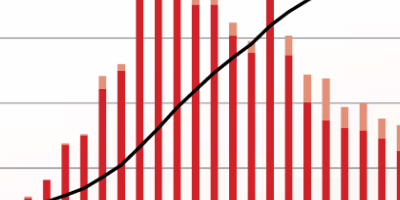 Many countries around the world have signed bilateral investment agreements.
Sometimes these come as part of more comprehensive free trade and economic agreements, "economic partnerships" which also cover trade in goods and services. Sometimes they deal only with investment.
Sometimes they are referred to as BITs - bilateral investment treaties.
Other bilateral investment agreements are sometimes called Investment Promotion and Protection Agreements (IPPAs). In order to be eligible for a bilateral Free Trade Agreement with the US, countries are first expected to sign a Trade and Investment Framework Agreement (see TIFA section).
The UN Conference on Trade and Development (UNCTAD) describes bilateral investment agreements as "the most important protection of international foreign investment." They are creating more rights and powers for foreign investors - particularly the transnational corporations which dominate the global economy - to wander and plunder at will.
Investment liberalisation has always been controversial. So far, attempts to negotiate a multilateral agreement on investment at the World Trade Organisation or the OECD have failed to come up with a binding agreement.
Many governments, especially poorer ones, have been wary of the claims made about investment liberalisation and have opposed moves to make a global agreement which would bind them to open up their economies by removing all regulations on foreign investment. That opposition is a major reason why there are now so many bilateral investment agreements throughout the world.
At some time, most countries have imposed regulations on investors in line with national development priorities. They wanted to try to ensure that foreign investment would benefit the host country as well as the investor.
Many countries determined that foreign investors could not own more than a certain percentage of telecommunications or other strategic national infrastructure sectors or set conditions on ownership. Many countries imposed performance requirements on foreign investors so that they had to hire a certain proportion of local workers, or use a particular level of local content.
Environmental, health and safety legislation set standards in order to ensure that foreign investments were not detrimental to the environment and the health and safety of the workers and the public.
Labour and environmental laws are also being aggressively targeted in the negotiations and implementation of international trade and investment agreements. The right of current and future governments to regulate in these, and other ways is being constrained by participation in such international investment agreements.
Global capital doesn't like being told what to do by governments! Foreign investors want governments to give them and their investments no less favourable treatment than domestic investors and their investments.
Many transnational corporations, and the powerful governments with which they are aligned, have argued that such laws interfere with the rights of business and create uncertainty for investors.Through international agreements such as the bilateral investment agreements, they seek binding, enforceable rights (but no responsibilities), and an end to government regulation of investment.
By including broad definitions of terms like "investor" and "investment" these agreements offer very broad protection to foreign investors, including rights under contract, their rights of establishment and entry as well as its operations and exit. Under many bilateral investment agreements, all sectors of the economy are covered unless explicit reservations are made in the agreement's annexes.
Investors now have enforceable rights to take their cases directly to international arbitration, sidestepping domestic courts and in virtual secrecy. Usually a government can sue the other signatory government for a perhaps most controversially - an investor can sue a government.
Through secretive and binding disputes mechanisms in these agreements, foreign investors - often transnational corporations - are able to challenge any government law, measure, omission or policy which they claim adversely affects their investment. Many of these disputes are lodged by corporations which have taken over provision of privatized services such as water.
last update: May 2012
---
Links

---

In June 2004, to coincide with UNCTAD XI, the UN Converence on Trade and Development launched an online database of the more than 3000 bilateral investments treaties in the world.

UNCTAD's comprehensive database of ISDS cases