AfCFTA: Stakeholders seek safeguards against imports, dumping surge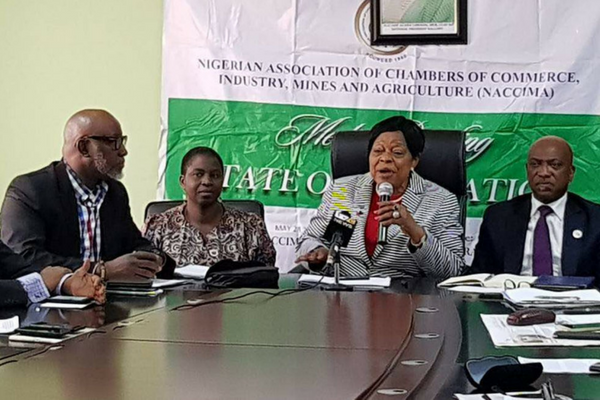 Punch | 18 June 2018
AfCFTA: Stakeholders seek safeguards against imports, dumping surge
by Anna Okon
Stakeholders in the Organised Private Sector have called for safeguards against a sudden surge in imports that may follow Nigeria's eventual signing of the African Continental Free Trade Area agreement.
Their position was contained in a communiqué issued at the end of a one-day forum for stakeholders and the Chief Trade Negotiator for Nigeria/Director-General, National Office for Trade Negotiations, Ambassador Chiedu Osakwe.
In a statement on Sunday, the Lagos Chamber of Commerce and Industry, organisers of the forum, explained that the event was to continue consultation on the AfCTA.
"Following concerns about the adequacy of the consultation process of the trade agreement, Nigeria's involvement in the AfCFTA was temporarily paused to enable broader consultation with stakeholders in the nation's economy as efforts are ongoing to engage stakeholders in a consistent and iterative manner to enable informed decision prior to the expiration of the six-month probationary window for re-entry into the agreement," the chamber stated.
The Director-General, LCCI, Mr Muda Yusuf, noted that the main argument against the signing of the AfCFTA was stakeholders' fear of numerous bilateral trade agreements by some African Union countries with the rest of the world and Nigeria's underdeveloped industrial and infrastructural profile.
He said, "It was argued that this agreement will potentially make Nigeria a dumping ground due to our uncompetitive manufacturing sector, large market size and population.
"It was noted that for trade to be effective and benefit from the AfCFTA, safeguards should be put in place for the Nigerian economy and sensitive sectors on trans-shipment, dumping and expected surge of imports."
Stakeholders also proposed an effective framework for the enforcement of the Rules of Origin.
Participants expressed concerns about the prevailing disconnect between the regulatory agencies and policy inconsistencies among countries on the continent, and called for policy coherence and the reinforcement of interconnectivity between agencies to protect consumers and the Nigerian economy, as well as enhance the interface between trade, investment and governance, according to the statement.
They also expressed deep concerns about lack of data on trade within the continent and likely negative effect of poor statistics on the implementation of the AfCFTA.
The stakeholders recommended that viable Information and Communications Technology policies should be activated to maximise the potential benefits of the trade pact, which include right of access to multiple and diversified products and services; protection against abusive and injurious parties in and outside Nigeria based on ongoing capacity expansion of trade laws; and investment opportunities for innovative Nigerian entrepreneurs, among other benefits.
---