African free trade agreement splits private sector groups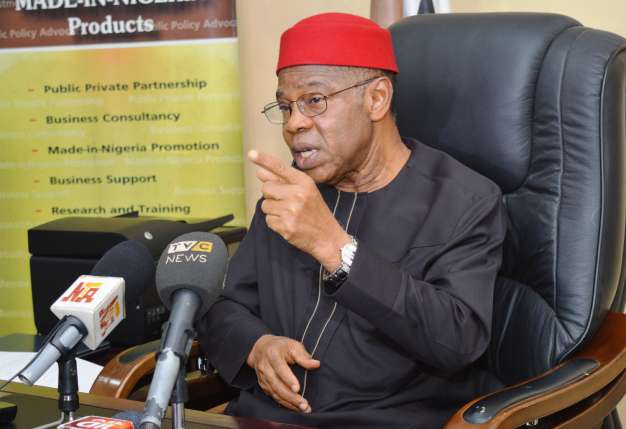 Vanguard | 26 July 2018

African free trade agreement splits private sector groups
By Yinka Kolawole
The Manufacturers Association of Nigeria (MAN), yesterday, dissociated the Organised Private Sector (OPS) from the call by the Nigerian Association of Chambers of Commerce, Industry, Mines and Agriculture (NACCIMA) for the federal government to sign the African Continental Free Trade Agreement (AfCFTA).
President of MAN, Dr Frank Jacobs, said at a news conference, that the position of NACCIMA does not reflect the position of the majority of the members of OPS, urging the government not to bow to pressure into signing the deal without addressing the concerns raised by stakeholders.
AfCFTA is a trade agreement aimed at creating a single market to ensure free movement of goods and services amongst African Union (AU) member states. National President of NACCIMA, Iyalode Alaba Lawson, had on Monday called on the federal government to immediately sign the AfCTFA.
The MAN president however noted that out of the five major groups that make the OPS, only NACCIMA wants government to sign the agreement immediately, adding that it was understandable since they are not real sector operators.
"In the light of recent developments, we considered it necessary to intimate you that an insignificant number of non-real sector operators in the private sector are tactfully recommending that the President signs the agreement. We say they are essentially not at home with the technicalities of a trade agreement of this magnitude. The pronouncement of this group of actors is not representative of the views of the Organised Private Sector of Nigeria.
"The position of NACCIMA is understandable, because it is an organisation of traders as opposed to those of us that are involved in manufacturing. A trader with a billion naira run a business employing less than 10 people but a manufacturer that has a billion naira plant will definitely employ more than 100 people. So, the difference is clear and government realises that," he added.
Jacobs said MAN, Nigerian Employers Consultative Association (NECA) and the National Association of Small Scale Industries (NASSI) as well as Nigerian Association of Small and Medium Enterprises (NASME) affirmed that the government should be circumspective on the decision to sign AfCFTA and should await the outcome of a credible study that should guide negotiations.
"MAN believes that Nigeria may become a big player and key driver of improved volume of intra-African trade in an African Free Trade Area with the right market offer mix, rules of origin, countervailing measures, dispute settlement mechanism, non-tariff and technical barriers provisions, amongst other protocols and annexures.
The only way to guarantee this positive proposition is to ensure that our negotiating team is guided by a credible and strategic country specific study. There is no wisdom in signing-on upfront only to end up struggling to find space in the accompanying Protocols and Annexures," Jacobs stated.
---