Argentina welcomed as Pacific Alliance observer
Todas las versiones de este artículo: [English] [Español]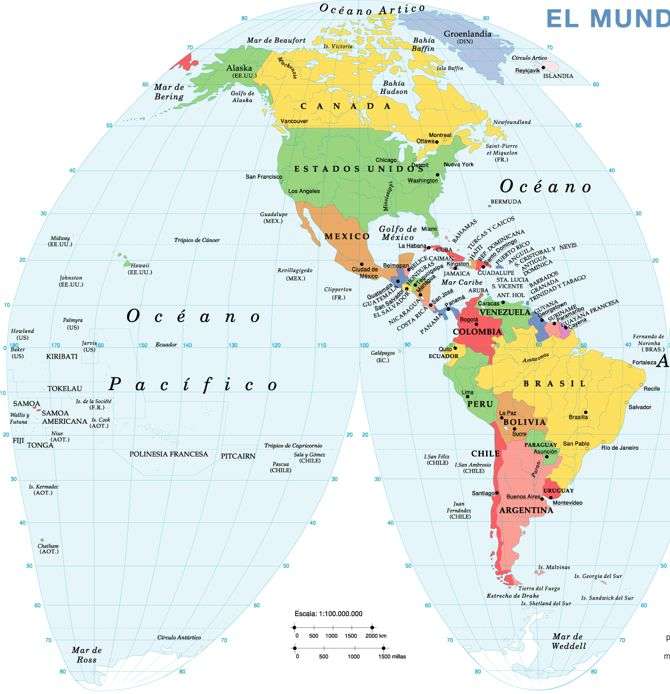 ICTSD | 16 June 2016
Argentina welcomed as Pacific Alliance observer
Argentina is now an official observer to the Pacific Alliance, the South American bloc that includes Chile, Colombia, Mexico, and Peru as full members.
As a result of the 9 June move, which will see President Mauricio Macri attend the group's upcoming meeting in Santiago, Chile, on 1 July, Argentina has joined a list of over 45 observer countries, which also includes economies such as Australia, Canada, China, Germany, India, Thailand, and the United States.
While observer countries have speaking rights, they cannot vote on Pacific Alliance decisions, and are allowed to attend the group's meetings so long as they have been invited. Along with sharing the same motives and principles under the framework agreement of the group, another precondition for being an observer includes being party to trade deals with at least half of the Pacific Alliance's full members.
"Argentina has a special interest in having closer ties with the Pacific Alliance and filed the request to be a member country," Chilean Foreign Affairs Minister Heraldo Muñoz told the Buenos Aires Herald.
Another observer country, Costa Rica, may also send its president to the July gathering. Costa Rica and Panama are both seeking to become full Pacific Alliance members.
Formally launched in 2012, the Pacific Alliance group accounts for 35 percent of the region's GDP, receiving 41 percent of all foreign direct investment in the region and producing 55 percent of the region's total exports. (See Bridges Weekly, 13 June 2012)
In 2014, the Alliance confirmed it would slash tariffs on 92 percent of products, with the aim of eliminating the remaining eight percent in the coming years. (See Bridges Weekly, 13 February 2014)
Revising policy trends?
Macri was elected in November 2015, after he ran on a pro-business platform that promised to bring sweeping economic change to Argentina following over a decade under the leadership of two Justicialist presidents – Néstor Kirchner from 2003 to 2007, and his wife Cristina Fernández de Kirchner from 2007 to 2015.
Many analysts suggest that Macri's decision to seek observer status for Argentina in the Pacific Alliance could be a positive step towards reviving the country's faltering economy.
"Argentina is the third largest economy of the region so we are capable of establishing a positive dialogue with the Pacific Alliance, which has been successful in its growth," PRO lawmaker Eduardo Amadeo said, in comments reported by the Buenos Aires Herald. "We want to widen markets for our exports. Being isolated [can] lead to failure."
In an interview with Forbes, Jason Marczak, the Director of the Latin America Economic Growth Initiative at the Atlantic Council's Adrienne Arsht Latin America Center, attributed the Pacific Alliance's success to "an unmatched consensus among member states regarding the importance of free trade," which he said has given the space "for quick and efficient decision making" on behalf of those nations.
Macri's push for observer status has also been interpreted as a sharp departure from Argentina's past economic practices, which have been criticised by some in recent years for their allegedly protectionist nature, fostering trade tensions between countries in the region and further afield. (See Bridges Weekly, 13 June 2012)
Another question going forward will be how and to what extent the Pacific Alliance will deepen its connection with the five-country Mercosur group.
Mercosur, the customs bloc that also includes Brazil, Paraguay, Uruguay, and Venezuela, has a much longer history than the Pacific Alliance regional grouping, and has in recent years grappled with internal tensions, as well as the effects of major changes in domestic leadership.
Still, some analysts suggest Argentina's new status is a sign that closer ties between the Alliance and Mercosur could be on the horizon, especially given that fellow Mercosur members Uruguay and Paraguay are already observers to the Pacific Alliance.
ICTSD reporting; "Country granted observer status at Pacific bloc," BUENOS AIRES HERALD, 10 June, 2016; "Gov't seeks closer ties with Pacific trade bloc," BUENOS AIRES HERALD, 1 June, 2016; "Argentina closer to the Alliance of the Pacific; Macri expected at the summit in Chile," MERCOPRESS, 10 June, 2016; "Argentina seeks closer ties to Latin America's Pacific trade bloc," REUTERS, 31 May, 2016; "What Should Investors Know About Latin America's Pacific Alliance?" FORBES, 30 May, 2016; "Argentina's New President Wants to Change the Way Latin America Does Business," FOREIGN POLICY, 10 December, 2015.
---