Azerbaijan, EU to hold talks on comprehensive agreement later in March - source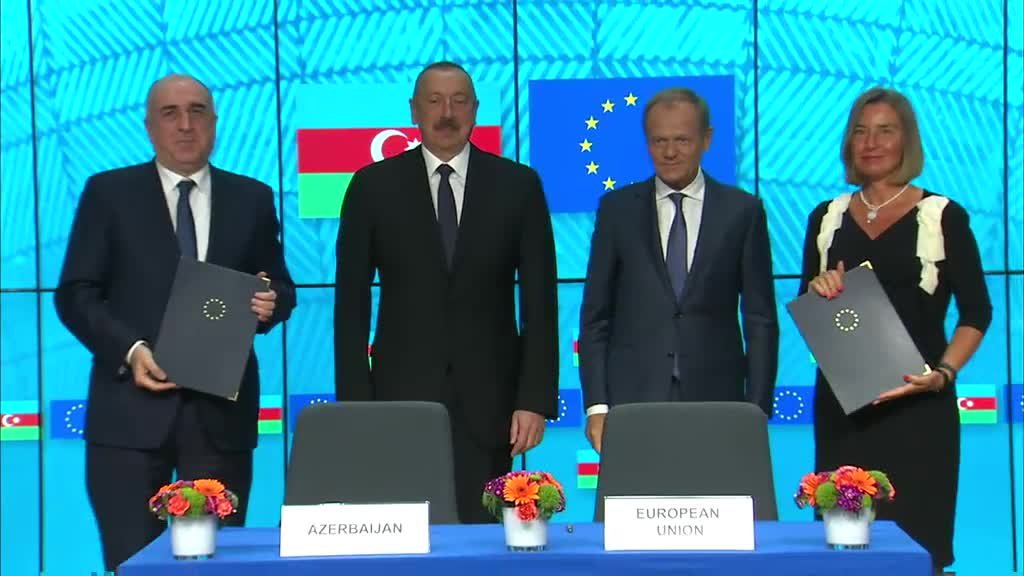 Urdu Point | 20 March 2019
Azerbaijan, EU to hold talks on comprehensive agreement later in March - source
by Fakhir Rizvi
Azerbaijan and the European Union will hold fresh talks on concluding a bilateral comprehensive agreement later this month, a diplomatic source in Baku told Sputnik on Wednesday
BAKU (UrduPoint News / Sputnik - 20th March, 2019) Azerbaijan and the European Union will hold fresh talks on concluding a bilateral comprehensive agreement later this month, a diplomatic source in Baku told Sputnik on Wednesday.
"The talks will cover political direction, issues of security and trade," the source added.
On 14 November 2016, the Council of the European Union adopted a mandate to negotiate a comprehensive agreement with Azerbaijan. The new deal is intended to replace the 1996 EU-Azerbaijan partnership and cooperation agreement.
The negotiations of the new agreement were launched in February 2017 after the visit of Azerbaijani President Ilham Aliyev to Brussels. According to European Council President Donald Tusk, the new deal will expand the scope of the EU-Azerbaijan relations, taking into account the new global, political and economic interests.
---