Egypt's FM in Brussels to meet European Union counterparts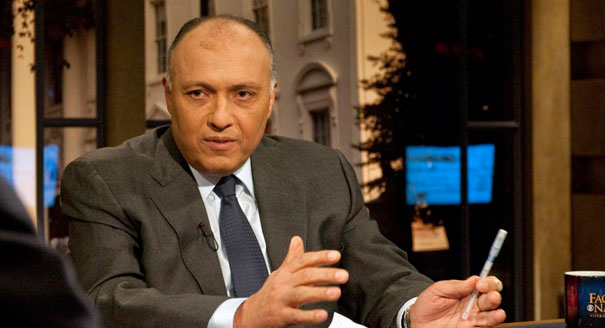 Ahram | 5 March 2017
Egypt's FM in Brussels to meet European Union counterparts
Egypt's Minister of Foreign Affairs Sameh Shoukry arrived in Brussels Sunday on a one-day visit where he is scheduled to meet with the 28 foreign ministers of the European Union, a ministry statement read.
Shoukry is scheduled to sign an EU-Egyptian association agreement, which was being negotiated since February 2016 and frames Egypt's future relationship with European institutions in the next three years.
During negotiations, the Egyptian side ensured that the association agreement is based on Egypt's 2030 development plan.
A European Union delegation will visit Egypt mid-March to continue talks on how to implement the EU-Egyptian agreement.
The detail of the agreement is yet to be announced.
Shoukry, during the meeting with his EU counterparts, will also give them a detailed explanation and updates on Egypt's domestic affairs, in particular Egypt's current economic reform programme.
The foreign minister will also present Egypt's vision on eradicating terrorism as well as reaching a settlement to the Syrian crises and reviving peace talks between the Palestinians and Israel.
During the visit, Shoukry will meet with Dimitris Avramopoulos, European commissioner for migration, home affairs and security, and will brief him on Egypt's latest efforts to quash illegal migration.
Shoukry will also meet with Jens Stoltenberg, secretary-general of the North Atlantic Treaty Organisation (NATO), to discuss the Egyptian-NATO relationship and recent cooperation efforts that led Egypt to have diplomatic representation for the first time in NATO in mid-January 2017.
---