EU, India aim to resume stalled FTA talks in August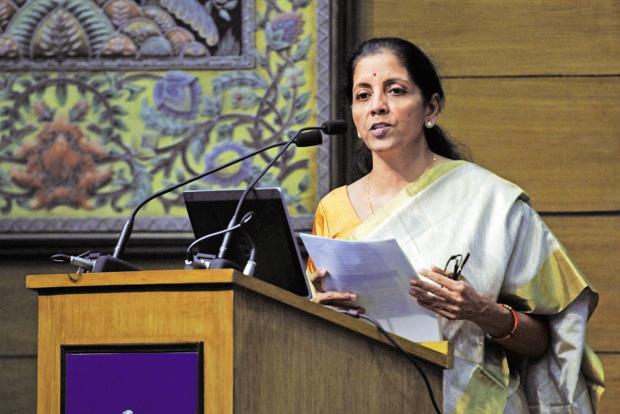 Live Mint | 30 Jun 2015
EU, India aim to resume stalled FTA talks in August
Commerce secretary says this is the best time to conclude the deal to give a boost to textile and leather exports
New Delhi: Despite the ongoing turmoil in the euro zone over Greece's debt crisis, India and the European Union (EU) have set a tentative August date for the resumption of stalled negotiations for a free trade agreement (FTA), with both sides keen to break the deadlock, outgoing commerce secretary Rajeev Kher said on Monday.
Kher will retire on 30 June. The government has appointed Rita Teaotia as the new commerce secretary.
Trade minister Nirmala Sitharaman met her counterpart, EU trade commissioner Cecilia Malmström, on the sidelines of an informal meeting of trade ministers in Paris earlier this month.
"Both ministers have agreed that negotiators from both sides must meet. I had a conversation with the EU ambassador (Joan Cravinho) to convey that we are prepared to start talking. We have been informed that sometime in August, the EU chief negotiator will be available for negotiations," Kher said.
Kher said this is the best time to conclude the deal to give a boost to textile and leather exports, which are facing challenges, especially after textile exports stopped enjoying concessions under the Generalised Scheme of Preferences, a preferrential tariff system.
Exports to the EU contracted 4.4% to $49.3 billion in 2014-15 while imports contracted 2.2% to $48.8 billion.
Negotiations on the FTA, called the broad-based trade and investment agreement, began in 2007, but the two sides have missed at least four deadlines to clinch a deal. A prolonged recession in the EU also hindered progress.
The long-delayed deal needs direction from the top political leadership of both sides at the earliest and should not be left to the bureaucracy, said professor Gulshan Sachdeva, chairperson of the Centre for European Studies at the Jawaharlal Nehru University. "If both sides engage constructively, then a framework agreement is possible by the year-end," he added.
Prime Minister Narendra Modi, during his visit to Germany in April, had called for an early conclusion of the trade talks. "I have requested Chancellor (Angela) Merkel that India and European Union should resume the negotiations quickly and conclude a balanced and mutually beneficial agreement at the earliest," Modi told a joint press conference with Merkel.
On the impact of a possible Greek exit from the euro zone, Kher said the only way India has been affected by the developments there recently is by the depreciation of the euro against third currencies. "We are already possibly at a very, very low level of sentiment when it comes to euro zone. As far as trade is concerned, to what extent euro will be further affected will impact our trade," he added.
The Conservative Party's win in the UK last month may also pose a fresh challenge to the EU, since Prime Minister David Cameron has promised to hold a referendum by 2017-end on whether the UK should exit from the EU. Without the UK, which is India's most significant market within the bloc, the EU may lose some sheen as a trading partner.
Kher said an exit by either Greece or the UK from the EU after India negotiates a deal with the EU will not impact the FTA. "If you have done an agreement, even in a situation when it is not part of EU, the UK will carry its liability and abide by the obligations," he said.
Kher said an agreement with the EU is possible if it becomes realistic in its expectations from India. "For example, if they expect me to commit (to liberalization) in multi-brand retail and legal services, I cannot do that. When my domestic reforms are still under way, then how can I commit? Or if you ask me to commit to tariff lines where I have extreme sensitivity, for example, in auto components, I cannot. And this has been conveyed," he said.
In services agreements, India specifically focuses on the clause that allows greater flexibility in the movement of skilled professionals without restrictions such as those pertaining to their experience in the field. Since the EU does not have a common working visa, it restricts Indian professionals from moving freely across EU nations.
A problem arises when a person working in a company has to move from a branch in one country to a branch in another. India is also unhappy with the EU wanting to put sectoral caps on visas for Indians.
India also wants the EU to declare the country data-safe, which will help Indian information technology and outsourcing companies. But Brussels insists the issue is not part of the FTA negotiations and should be dealt with independently.
"The EU is also a significant market for India's information technology services but India has not been able to adequately harness the potential because of the data-security-related constraints thrown up by EU regulations. While large Indian companies can respond to EU's data security framework, smaller companies find it impossible to access the EU market," India's foreign trade policy released in April said.
India, however, now seems to be ready to accommodate demands to lower tariffs for wines and spirits, which has been a contentious issue due to domestic industry lobbies, but unlikely to yield on a stringent intellectual property rights regime as demanded by the EU, including a more stringent geographical indications regime.
---