EU puts Middle East policies on hold until US talks
EU Observer | 11 September 2009
EU puts Middle East policies on hold until US talks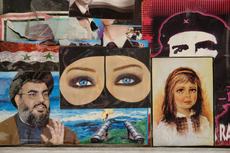 ANDREW RETTMAN
EUOBSERVER / BRUSSELS — The EU is waiting until the US, Israel and the Palestinian authorities hold talks at the end of this month before moving ahead with two of its most sensitive Middle East policies.
EU diplomats in Brussels on Thursday (10 September) put off a decision on signing an Association Agreement with Syria until October at the earliest.
EU foreign ministers meeting in Brussels next week were due to discuss the pact. But it was dropped from the agenda after the Netherlands said it would veto the existing text on human rights grounds.
"We are concerned that the current agreement does not allow for a unilateral suspension in the case of a gross violation of human rights, as is the case with other agreements signed by the EU. This is why we are holding back our signature," a Dutch diplomat told EUobserver.
The Dutch objection also rests on qualms that an EU rapprochement with Syria should not take place before the US decides how to go forward on the Middle East peace process.
US President Barack Obama is to meet with Israeli and Palestinian leaders on 22 September on the margins of the UN General Assembly in New York to try to restart negotiations on the creation of a Palestinian state.
EU diplomatic sources told this website that if the event sees a deal including a halt of Israeli settlement building in the occupied Palestinian territories, the EU is also likely to restart an internal debate on upgrading its relations with Israel.
"Everyone is now waiting to see what will happen with these [US] talks," an EU diplomat said.
The EU has made no official link between the EU-Syria agreement and the EU-Israel upgrade. But the two policies are entangled in practice.
Tangled web
Israel is concerned that the EU-Syria move would send out the signal that human rights abuses in the Arab country are less serious than Israeli infringements of Palestinian rights.
Meanwhile, the EU is concerned that the Israel upgrade would damage ties with Arab states by suggesting it endorses Israeli settlement expansion and obstruction of aid supplies to Gaza.
The upgrade was due to take place at an EU-Israel summit under the Czech EU presidency earlier this year.
But a group of countries including Belgium, Sweden, Portugal, Spain, Ireland and Greece blocked it after Israel killed hundreds of Palestinian civilians in an attack on Gaza in January.
The EU-Syria pact was originally negotiated in 2004. But Syria's alleged assassination of Lebanese leader Rafik Hariri in 2005 saw it put on ice for almost four years.
The Association Agreement, a 1,500 page document which includes a 700 page transcript of the Syrian customs code, was translated into 23 EU languages over the summer and is ready for final ratification.
---