Govt seeks to reduce dependency on Sacu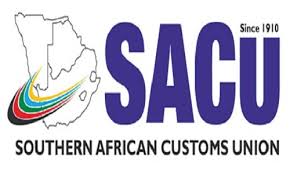 The Namibian, Namibia
By Lazarus Amukeshe
14 June 2019
Cabinet has directed the finance ministry to develop policies that would reduce the country's heavy reliance on the Southern Africa Customs Union revenue.
This directive was issued during last week's Cabinet meeting in Windhoek.
"Cabinet has directed the ministry of finance to develop alternative policy options aimed at reducing resource dependency on Sacu revenue," read a memo issued by secretary to Cabinet George Simataa yesterday.
The move follows decisions taken at the Sacu meeting in Lesotho in April this year.
Sacu inflows account for almost 40% of the country's revenue annually. This year the government expects to receive around N$21 billion according to the budget books. The country has received N$4,7 billion for the first quarter.
Sacu revenue has been decreasing over the past three years and is expected to further go down this year, which might be the reason Cabinet decided to push for treasury to decrease its dependency on revenue from the union.
The union, which is headquartered in Windhoek, upholds the free interchange of goods between members, and provides common external and excise tariffs to the union, which are paid into South Africa's National Revenue Fund, and then shared among members.
South Africa is the custodian of the revenue pool.
Simataa also said Cabinet had asked treasury to consult the ministry of Industrialisation, Trade and SME Development to develop national positions for all Sacu policy instruments to be reviewed.
According to the accountability report issued by the finance ministry, N$19 billion was received from Sacu during the 2017/18 financial year, up from N$14 billion earned in 2016/17.
Cabinet also supported the recommendation by the finance ministry to allow Paulina Elago, whose contract expires this year, to remain as the Sacu executive secretary for the next five years.
---