GPCA urges free trade deal between GCC and Europe
CPI Financial News
GPCA urges free trade deal between GCC and Europe
By Matthew Arnold
12 May 2015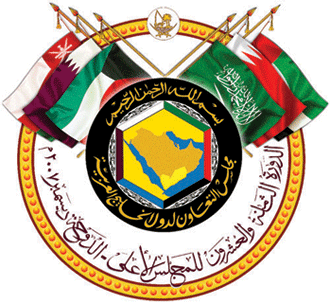 A comprehensive Free Trade Agreement between the GCC and the top 10 trading partners, including the European Union, could result in substantial GDP increases says GPCA. Just a removal of tariffs and reduction of non-tariff barriers would result in estimated $64.4 billion addition to GDP of Arabian Gulf economies, out of which $5 billion could arise from chemical exports alone.
As part of the EU-GCC Trade and Business Cooperation Facility project, key government and business leaders from the GCC and Europe met in Riyadh for a round table discussion earlier this month. The meeting was chaired by Abdulrahim Naqi Secretary General of the Federation of GCC Chambers. Dr. Abdulwahab Al-Sadoun, Secretary General of the Gulf Petrochemicals and Chemicals Association (GPCA) represented the chemical industry, the second largest manufacturing industry in the GCC, during the meeting.
"The GCC petrochemical industry has consistently exported around 80 per cent of its products in the last five years, counting the EU has a major market after Asia," said Dr. Al-Sadoun. "A comprehensive Free Trade Agreement with this key trading partner, which would include the removal of customs tariff and associated Non-Tariff Barriers, will reduce operational costs for chemical exporters from the Arabian Gulf, increasing returns up to $2.1 billion for producers."
Petrochemical production capacity in the Arabian Gulf has grown nearly four-fold since 2000, producing 147.2 million tons of products last year. As mega-projects for plastics and fertilizers come on-stream, capacity is expected to hit 198.6 million tons by the end of this decade, forecasts GPCA.
"Thorough and effective trade reforms between the EU and the GCC will result in closer ties between two regions," continued Dr. Al-Sadoun. "If the agreement is to be reached, it will bring about positive results for the GCC petrochemicals industry: the EU consumers will have access to competitively priced products from the Arabian Gulf, while the GCC producers will earn higher returns.
The EU and GCC are significant trade partners, with exports from the regions accounting for five per cent and 11 per cent of trade respectively, according to data from the European Commission. Both sides have been negotiating a comprehensive free trade agreement since 1988. Informal contracts between the two sides have been made since then; however, a successful conclusion to the negotiation has yet to be made.
"Since its inception in 2006, the GPCA has advocated for "Open Markets Policies" that herald free trade as we believe that market liberalization helps individual producers from the Arabian Gulf to gain access to key markets, and the wider industry to earn greater returns," concluded Dr. Al-Sadoun. "Keeping in mind the obvious advantages, and the fact that these talks have been going on for more than two decades, we hope that negotiations for an EU-GCC Free Trade Agreement kick into high gear in the near future, for the benefit of everyone involved."
---