In depth: EU deal threatens HIV drug supplies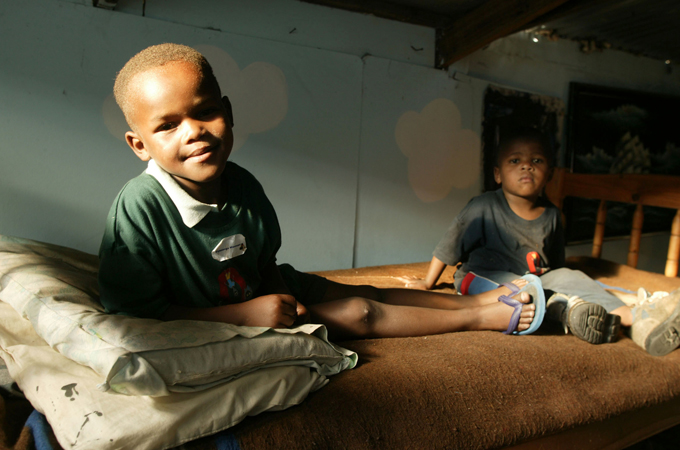 Al Jazeera | 4 November 2010
In Depth
EU deal threatens HIV drug supplies
How a trade deal being brokered between Europe and India could cut off the developing world's supply of cheap medicines.
Andrew Wander
Until recently, Loon Gangte thought the days of watching his friends die of Aids because they couldn't get access to medicine were firmly in the past.
In a decade and a half since being diagnosed with HIV, Gangte, a 43 year-old living in New Delhi, has seen his illness transform from a death sentence into a manageable condition, thanks largely to the availability of cheap medicines produced in India.
"When I was diagnosed in 1997 there was medicine, but I could not afford it," he says. "Only rich people from the West could pay for it, so I had no treatment. All I could do was eat healthily, sleep regularly and hope."
But with no access to essential anti-retroviral treatment, his condition deteriorated. "According to the books, I was in the final stage of HIV - I had Aids," he explains. But as he prepared for the worst, he was given a lifeline: Indian-made generic medicines became available at a fraction of the price charged by Western drug companies.
"My life changed totally. I'd lost 99.9 per cent of my best friends to Aids," he says. "Why did I live and they die? It's simple — I had access to these drugs."
Gangte's story should have ended there, another human life prolonged by the steady march of medical progress. Instead, seven years later, he says he is coming to terms with a new threat to his health: an international trade agreement being brokered between the European Union and India that medical experts warn could leave millions of HIV sufferers in developing world without the drugs they need to stay alive.
Dirty legal tricks
The charity Medicins sans Frontieres (MSF) says that hidden clauses in the free trade agreeement (FTA) currently being negotiated between Europe and India will prevent the manufacture and distribution of crucial generic medicines produced in the country.
"There are dirty legal tricks being used," says Dr. Tido von Schoenangerer, who runs the MSF campaign for essential medicines. "Any person living with HIV in the developing world is facing a future scenario in which the medicines they need will be under threat."
Meanwhile the World Health Organisation, the UN's public health body, has echoed MSF's concerns, saying that if the trade deal does indeed include clauses governing the production of cheap generic medicines, the ramifications for the public health could be serious.
The issue hinges on a so-called "data exclusivity" provision in the free trade agreement, which campaigners say would effectively copyright information gathered in the clinical trials that prove the effectiveness and safety of medicines.
At present, generic manufacturers rely on the results of the original clinical trials carried out by the drug developer to get their cheap version registered. If this information were to become exclusive, Indian companies would be left without the data they need to register their drugs.
"It means companies will have to repeat the trials, which not only would be very costly, but raises ethical issues because it is basically doing research to find out something that is already known," says von Schoenangerer.
Dr. Hans Hogerzeil, director of the essential medicines and pharmaceutical policies department of the World Health Organisation (WHO), agrees that data exclusivity could pose a real threat to access to medicines.
"If data exclusivity clauses are indeed included that go beyond the patent period, then we have real public health and ethical concerns about this," he says. "First, it would delay the market entry of generics; and secondly if generic manufacturers are forced to repeat clinical trials, it is ethically unjust to conduct such trials on patients when the data are already available."
The European Union says that data exclusivity clauses are included in the FTA, but insists they will not affect India's ability to produce generic medicines. "Data exclusivity is an issue we are discussing with India but taking fully into account India's specific needs and interests," says John Clancy, the EU's Trade spokesman.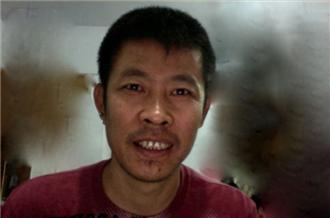 Developing world's pharmacy
The debate over generic drugs goes to the heart of the way medicines are produced and distributed around the world. India's pharmaceutical industry makes most of its money producing cheap generic versions of drugs patented by its Western counterparts, bypassing a system designed to ensure drug developers are rewarded with a period of exclusive sales rights for new medicines.
The patent system is supposed to incentivise the production of new treatments and ensure that research costs are recouped. But it also creates a monopoly, allowing drug companies to charge whatever they see fit for their products, which are often desperately needed by the sick.
As a result, prices for patented drugs are high, beyond the reach of the world's poorest people. In market terms, high demand and limited supply mean healthy profits for pharmaceutical companies.
But Indian rivals eat away at this profit. Competition amongst drug producers can prompt massive falls in the cost — HIV treatment, for example, has come down from around $10,000 dollars a year in 2000 to just $70 a year today.
India's unique laws governing medicine production have helped provide affordable healthcare to its huge population, and exports of these drugs have cemented the country's reputation as the "pharmacy of the developing world".
"India is a well known supplier of generic medicine," say Hogerzeil. "For example, at least half of the five million Aids patients in Africa already on treatment rely on Indian generic medicines for their treatment."
In the first half of this decade, India came under intense pressure from the World Trade Organisation (WTO) to issue patents on drugs. It agreed to do so in 2005, but ensured certain loopholes remained open that would allow the continued generic manufacture of medicines deemed essential by authorities.
But essential medicines are among the most profitable, and pharmaceutical companies turned their lobbying from the WTO to individual governments, pushing them to broker bilateral restrictions with India on generic drug production.
One of these governments was the supra-national European Union, whose powerful member states are home to many multi-national drug companies. The EU has held meetings and other exchanges with a range of stakeholders, including representatives of the pharmaceutical industry. Campaigners fear that the EU is now effectively negotiating with India on behalf of its pharmaceutical industry.
Counterfeit confusion
Health experts have also become increasingly concerned about a separate treaty being negotiated by rich countries aimed at tackling the international counterfeiting trade. The anti-counterfeiting trade agreement (ACTA) negotiations are reportedly nearing their end and could have a big impact on generic drug production.
The treaty is supposed to block the production of fake medicines, but activists say that counterfeit medicines are deliberately being conflated with generic medicines to interfere with their production and distribution.
"There's a real threat from the FTA and ACTA in the way counterfeit medicines will be defined," says MSF's von Schoenangerer. "Everyone agrees we need to fight against fake medicines, but counterfeiting rules are being used to protect trade interests."
The Indian generic pharmaceutical industry is predicting a global health crisis if restrictions are introduced as a result of the trade agreements.
"Outside India, the cost of medicines will go up or they will not be available at all," says DG Shah, secretary general of the Indian Pharmaceutical Alliance. "In India, the effects of this drop in supply will be felt- the cost of medicine will go up, because production scales have, until now, been a factor in keeping process low."
Human rights issue
The European Commission has flatly denied that its negotiations will have a negative impact on India's generic medicine industry. "We are not trying to limit the capacity of key Indian generic producers to export to other developing countries," Clancy, the bloc's trade spokesman, says.
But World Health Organisation says until a draft of the agreement is released, concerns over its contents will persist.
"The department of essential medicines of WHO has never been given a copy of the draft of the free trade agreement, so we are reacting to rumours, not to what we have seen," says Hogerzeil.
"That said, the rumours are persistent that there are certain provisions that could possibly delay the production of generic medicines. That would be a very serious threat to public health."
Hogerzeil says that access to essential medicine is a "human rights issue" and insists that both the European Commission and the Indian government should "fully consider the global public health interest when finalising the new trade agreement."
Fighting for life
Meanwhile, as the final details of the FTA and ACTA are hammered out, many of those who rely on essential medicines produced in India have no idea that the supply of medicines that keep them alive could be under threat.
Those who are aware, like Loon Gangte, are doing what they can to ensure their voices are heard. "These negotiations are a threat to my life," says Gangte, who now campaigns on behalf of HIV patients in India. Generic drugs have allowed him to turn his life around — his HIV virus is now undetectable and he has even been able to have a child with his HIV-negative wife.
But without his medicines, he knows his illness would quickly take hold again. "My virus keeps working, 24 hours a day, 365 days a year. It doesn't take a holiday," he says. "We are doing all that is possible to stop this from happening. We are fighting for our lives."
---