India ready to resume BTIA talks with EU without preconditions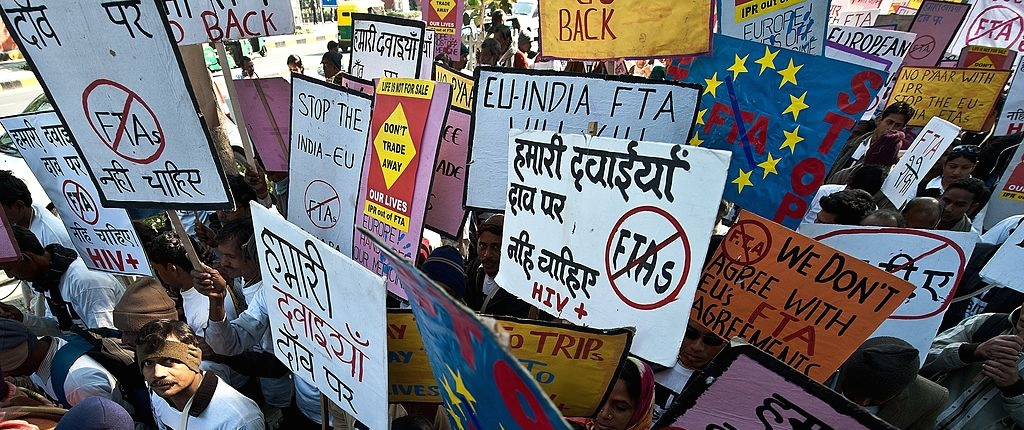 India Today | 5 December 2016
India ready to resume BTIA talks with EU without preconditions

New Delhi, (PTI) Government is committed to an early and balanced outcome of India-EU Bilateral Trade and Investment Agreement (BTIA) negotiations and is willing to resume talks without any preconditions, Parliament was informed today.
"The European Union (EU) has expressed willingness to re-engage with India in India-EU Broad based Bilateral Trade and Investment Agreement (BTIA) negotiations subject to certain conditions.
"India is willing to resume the negotiations without any preconditions and awaiting a response from the EU side. India is committed to an early and balanced outcome of the India-EU BTIA negotiations," Commerce and Industry Minister Nirmala Sitharaman said in a written reply in the Lok Sabha.
The FTA partners are bound to comply with the provisions of the agreement.
Replying to another query, she said the share of EU in Indias total trade has been consistent during recent years at around 13 per cent. Indias share of exports to EU has also been stable during the recent years at around 16 per cent of the countrys total exports.
India-EU BTIA negotiations started in 2007 and 16 rounds of talks had been held till 2013, after which EU withdrew from the negotiations.
Recently, four stock-taking meetings on India-EU BTIA have been held. India has expressed its willingness to resume negotiations in these meetings.
As per European Union law, no member country now can go for bilateral trade and investment pact with India as the grouping is in negotiations for a EU-India Broad-based Trade and Investment Agreement (BTIA). By the end of 2017, Indias trade and investment pacts with 23 countries are likely to expire, according to EU officials.
The two sides are yet to iron out issues related to tariff and movement of professionals but the EU has shown an inclination to restart talks.
Besides demanding significant duty cuts in automobiles, the EU wants tax reduction in wines, spirits and dairy products, and a strong intellectual property regime.
On the other hand, India is asking for data secure nation status to be granted by the EU. The country is among the nations not considered data secure by the EU.
The matter is crucial as it will have a bearing on Indian IT companies wanting market access. PTI
---