India says African Continental Free Trade Area will help enhance trade ties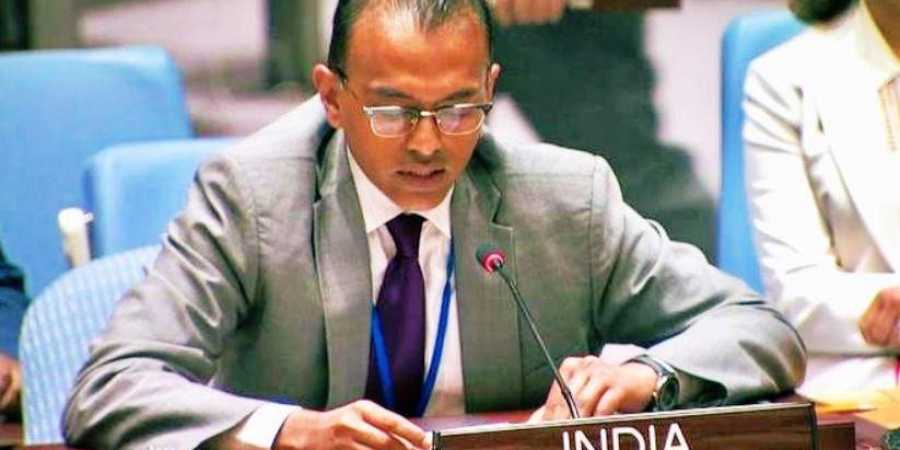 Wion | 24 October 2019
India says African Continental Free Trade Area will help enhance trade ties
India has welcomed the African Continental Free Trade Area (AfCFTA) which came into force this year and said it will help increase trade between India and Africa.
Speaking at United Nations General Assembly, India's deputy permanent representative to UN, Nagaraj Naidu said, "African Continental Free Trade Area, which came to force this year, has made Africa the world's largest free trade area... India views this development as yet another opportunity to boost trade and economic ties with Africa". The FTA has 1.2 billion consumers and a combined GDP of $3.4 trillion. The AfCFTA was signed in Kigali, Rwanda last year.
Naidu highlighted the trilateral partnership which New Delhi is working out in the continent like collaborating with Japan in the health sector and with the UAE in the IT sector in the continent.
Naidu said, "India's partnership with Africa is based on a model of cooperation which is responsive to the needs of African countries. It is demand-driven and free of conditionalities. It is based on our history of friendship, historical ties, and a sense of deep solidarity. African priorities are our priorities."
India is increasing its engagement with Africa. Since 2014, there have been 32 outgoing high-level visits from India to Africa.
India has emerged as a major development partner of the continent and is implementing 181 lines of credit worth $11 billion in 41 African countries. India is also providing 50,000 scholarships to African students.
Interestingly, the statement came on a day when Russia hosted its first summit with Africa. The 4th India-Africa summit will take place in 2020.
---