Israel pushing for trade pact with India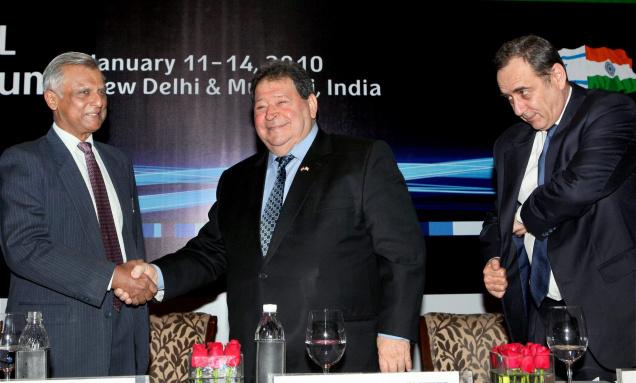 PTI | New Delhi, January 11, 2010
Israel pushing for trade pact with India
Israel on Monday said, it wants to push for a free trade agreement with India with an objective of tripling bilateral commerce to USD 12 billion over the next four-five years.
"I hope it (Free Trade Agreement) will happen very soon. It is one of the aims of my visit here to try and push it as much as possible...it is progressing quite well," Israeli Minister of Industry, Trade and Labour Benjamin (Fouad) Ben-Eliezer said at a FICCI function here.
During April-December 2008-09, bilateral trade stood at USD 2.8 billion.
Israel Ambassador to India Mark Sofer said, bilateral trade is expected to grow fast once commerce is liberalised between the two countries.
The full potential for bilateral trade between India and Israel has yet to be realised, Benjamin said, adding that the areas of cooperation include homeland security, which is a major need for India and the new growing technologies in Tel Aviv.
Indian exports to Israel include chemicals, plastics, rubber, textiles, machinery and vehicle parts, while imports consist of minerals and electrical equipment.
Later in the day at a CII event, Ben-Eliezer called upon Indian and Israeli companies to enhance business relations by collaborating in joint research and development, production and marketing.
Calling Mumbai terror attacks in India as a wake-up call for both countries, Sofer said, homeland security is a major issue in India and Israel has new technologies which will revolutionise the world. It needs to be incorporated, lots can be done through homeland security.
---