Key says child labour not part of FTA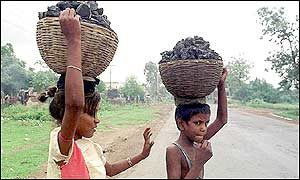 Otago Daily Times | Mon, 4 Jul 2011
Key says child labour not part of FTA
India's use of child labour is unacceptable but free trade agreement (FTA) negotiations are not the forum to deal with it, Prime Minister John Key says.
The Government is negotiating an FTA with India, and Mr Key's visit to Delhi last week was mainly aimed at progressing the talks with the aim of striking a deal by March.
Indian Commerce and Industry Minister Anand Sharma was defensive about the child labour problem when asked on TV One's Question and Answer Programme yesterday.
"We have the laws, we have the best practices, and we have the institutions to implement the laws. India does not encourage, India has forbidden child labour. We are a rule-based and rule-governed country. People should understand the complexities of India's situation and not try to mock at us," he said.
He disagreed it should be dealt with in the FTA.
"That's insulting to India. India does not allow any extraneous matters. There are other platforms to discuss this, not in trade negotiations."
Mr Key told Breakfast on the same channel that New Zealand raised such issues frequently.
"We certainly raise those issues all the time... that's not the forum that you actually incorporate those changes, that's through the International Labour Organisation," he said.
"India is making a lot of progress, it's a very large market, 1.2 billion people... Obviously it's totally unacceptable that they are using child labour but as the minister himself said they have laws against that, they are administering that, but this is a very big economy it will take some time to do."
Mr Key was upbeat about the chances of a FTA but said agriculture would be a sticking point given 60 percent of India's population worked in the sector.
Since the FTA with China two-way trade had reached $13b. With India it was $1b. "There's great opportunity there".
Mr Key was unconcerned that a deal could see more outsourcing, putting jobs at risk as more manufacturers in New Zealand struggled to succeed.
"New Zealand's always had very open markets, we believe in free trade, and the same concerns were expressed with CER (closer economic relations deal with Australia) nearly 30 years ago. The same concerns were expressed with the China FTA, and I think if you look at the balance of trade it's growing dramatically."
---