Malaysia might continue suspending FTA talks with EU and EFTA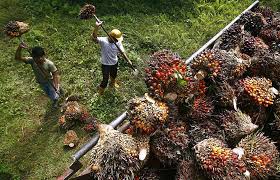 New Straits Times - 16 April 2019
Malaysia might continue suspending FTA talks with EU and EFTA
By Ayisy Yusof
Malaysia may continue to suspend Free Trade Agreement (FTA) talks with the European Union (EU) and the European Free Trade Association (EFTA) until the issue of unfair and discriminatory practices against palm oil is resolved.
International Trade and Industry Ministry deputy secretary general (trade) Datuk Seri Norazman Ayob said Malaysian palm oil crop was singled out for deforestation with the highest in-direct land use risk, contributing to high carbon emission.
"However, there is evidence that soybean contributes to higher carbon footprint and how is it possible crops such as soybean, rapeseed and sunflower produced in the EU are not subjected to the same risk as palm oil?," he said at the EU-Malaysia Trade and Investment Forum 2019 here today.
He said the FTA negotiations with the EU had been suspended due to the unfair treatment of Malaysian palm oil and its products.
"Malaysia supports international rules on trade, hence it should be fairly applied. Asean leaders have heard our views and agreed to suspend the elevation of that partnership. We hope the issue can be resolved.
"We do not refute the possibility of taking other measures that will have far reaching implications on the trade relations with some EU countries," he added.
Norazman is hopeful that the EU-Malaysia Chamber of Commerce and Industry (EUMCCI) can help convey the message from the local palm oil industry to the EU.
Meanwhile, French ambassador to Malaysia Frédéric Laplanche said it was a common interest of the EU to find a positive outcome of the current setback.
"The EU is the second largest consumer of palm oil from Malaysia worldwide. This is not exactly a protectionism because we are a big customer and will continue to be open with the Malaysian palm oil," he said.
However, Laplanche said there was a requirement of sustainability not only for palm oil products but across other vegetable oils.
"The Malaysian government is taking a strong approach for the sustainability of the palm oil industry over the environmental issue.
"It deserves our full-support and I'm convinced we (EU) will find positive outcomes for this FTA discussion as the new agreement ensures everybody benefits from it," he said.
EUMCCI chief executive officer Roberto Benetello is also hopeful of the resumption of the talks.
"We are examining some of the studies that the EU has done to prove the effectiveness of a possible FTA between Malaysia and EU," he said.
---